Boost Your Brain - Free Brain Games Online!
Training your brain with the 200 free online brain games on this site is a fun way to keep your mind active, and to help improve your memory, concentration, and other brain skills. Play these games in your browser free anytime.
No sign-up or log-in needed. Just go to a game page (example: Mahjong Dimensions) and start playing!
Popular games include Wordmeister Scrabble, Butterfly Mahjong Connect, and Microsoft Sudoku. But there are lots more. See the full list of games.
Note: For free printable puzzles like Sudoku, Crosswords, or Word Search, check out my Free Printables page.
Challenge Your Brain. Using the free online brain games on this site, you can start your own brain training program right now. I've searched the web for puzzles, logic games, and other brain training games to make it easy for you to begin.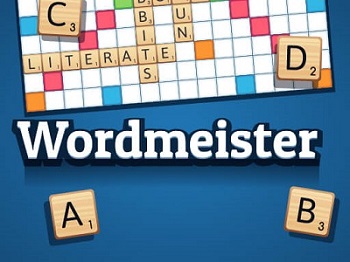 To keep your mind in top shape, play the brain games often. For best results, I recommend that you play at least 10 minutes a day, although there's no hard and fast rule about that.
Each brain game trains a small set of mental attributes, and different games strengthen different mental abilities.1,2,3,4,5 This means you need to play a range of games to train all parts of your brain. For a full-brain workout, play a variety of games.
Online brain games can be used to exercise many different mental abilities. On each brain game page, I usually mention which mental skills that game strengthens most. For example, the Wordmeister Scrabble game targets skills related to verbal fluency and thinking speed, while the Microsoft Bubble game trains attention and concentration.
Which Brain Skills Can You Improve?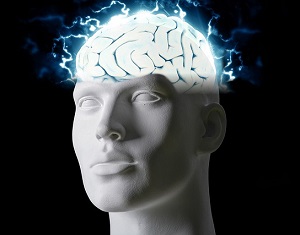 Generally speaking, categories of brain skills that can be trained include memory, concentration, problem solving, thinking speed, and mental flexibility. Here are more specifics about these categories:
(1) MEMORY. At its most basic, "memory" refers to the brain's ability to store and recall information. Examples of games on this site that train memory:
Casino Cards · Simon Memory
Mental skills closely related to general memory include short-term memory, working memory, and remembering names.
(2) CONCENTRATION. Generally, the skill of "concentration" refers to the act of focusing one's attention. Examples of games that train concentration:
Bubble Shooter Arcade · Cube Field · Gold Miner 2
Terms related to concentration include focus, attentiveness, intentness, absorption, flow state.
(3) PROBLEM SOLVING: This includes logical reasoning, quantitative reasoning, arithmetic.
Examples: Rummikub Tile Game · Connect Four · Cash Back Counting
(4) THINKING SPEED: This includes visual perception, information processing, spatial orientation.
Examples: Atari Asteroids · Whack-A-Mole · Tetris
(5) MENTAL FLEXIBILITY: This includes planning, task switching, verbal fluency. Examples: Fireboy and Watergirl (playing two characters at once) · Penguin Diner · Outspell Scrabble
But Does Brain Training Actually Work?
Experts disagree about whether training your brain can be effective, whether through online brain training games, solving brain teasers and puzzles like sudoku or crosswords, or by other means. Design flaws in many of the studies on brain training make their conclusions unreliable.
So what's the reality? My intuitive view is that keeping my brain active through games and puzzles simply must be more helpful than not using my brain at all (for example, compared to passive TV watching). I am in the "use your brain or lose it" camp.
There are plenty of scientists in this same camp. As one example of how brain games training may improve brain health and preserve memory, consider the neurodegenerative medical condition Mild Cognitive Impairment (MCI).
According to the American Academy of Neurology (AAN), there is strong evidence that MCI leads to dementia. The official AAN guidelines for medical practitioners recommends brain training (along with aerobic exercise) as a treatment for MCI:
In patients with MCI... cognitive training may improve cognitive measures.6
As another example, the National Academies of Sciences, Engineering, and Medicine found moderate evidence that cognitive training may prevent cognitive decline and dementia, as described in their official Consensus Study Report.7
Brain Games Can Boost Brain Power
VIDEO SUMMARY. For a simple explanation of how playing these types of games can boost your brain power, check out this short video below by Asap Science:

Can Brain-Teasing Video Games Make Your Smarter?
The cognitive complexity and mental energy you must exert while interacting with such games challenges your brain. By stimulating your brain, new connections are formed in the brain's networks and existing connections are strengthened.
Many studies have shown increases in cognitive function. ~ Asap Science
"Dramatic improvement
in memory and attention"
Most of the brain games also strengthen attention, focus, and concentration in addition to brain skills like short-term memory or verbal fluency. Some of the games, such as the RUN Game, train attention, focus, and concentration specifically.
Because of this, if you play a variety of games that require different brain skills, you can boost your overall brain power. These skills are valuable at school, at work, and in everyday life.
For an example of how brain games can help cognition in older people, check out the podcast at left by National Public Radio entitled, "Multitasking After 60: Video Game Boosts Focus, Mental Agility."
With Free Brain Games - Plan a Little, Then Play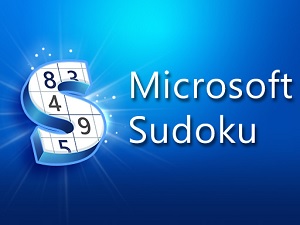 With online free brain games, it is easy to waste time. Unless you approach the games in a structured way, you won't get as much benefit.
Here's one way to create your own very own personal brain exercise program using the free games on this site. Follow the step below, and work on forming a consistent habit until brain training becomes a regular part of your daily schedule.
Decide on playing one or more games from the Games List. For example, you might select Microsoft Sudoku or Kyodai Mahjong.

Once a day, for 10 minutes, work on solving the puzzle or game. Use a stopwatch to track time if you need to.

Each time you play, try to solve the game more quickly than the last time (or get a higher score).

After you feel you've mastered that game, repeat the steps above with a new game.
That approach should get you some results. Have fun with it, and good luck!
In addition to being a fun way to give your brain a workout, solving puzzles, mind benders, brain teasers, and other online brain games is a great way to take a break from other "normal" work.
Now you can justify to your parents, significant other, or boss why you spend so much time playing games. You are keeping your mind active and building a stronger brain!

Other Categories of Online Brain Training Games
Can't make up your mind which free online brain games to start with? To make it easier to find specific types of games, I've grouped related games together on their own pages. Here are some game categories to choose from:
Brain Games for Kids. If you're on the younger side (or just young at heart), take a look at these top ten games for children.

Checkers Games. Try your hand at these fun online variations of the classic checkers board game.

Fun Brain Games. Ten entertaining games. These are some of my personal favorites, including Bloxorz.

Mahjong Tile Games. If Mahjong is your game, see this section. Remove pairs of matching tiles to clear the stack.
Math Games. Want to brush up on your basic math facts, or just want to train concentration and math skills? Try these free math games.

Memory Games. Play these free memory games to improve your short-term memory, concentration, and ability remember people's faces.

Solitaire Card Games. Also called "patience" card games. Rearrange playing cards into designated foundation piles.
Tetris Games. Several variations of online Tetris for those who are addicted to the game. My favorite is Fruit Tetris.

Typing Games. Hone your typing skills while training your brain. Lots of fun variety of games. But you need to be fast and accurate!

Word Searches. Try these word search puzzles you can solve online right in your browser. Dozens to choose from.
More Resources
To help you practice the math games, I've also created a free printable multiplication chart and a Multiplication Speed Test that you might find useful. You might also want to check out my free Printable Math Flash Cards.
As mentioned above, for a list of all the free printables on this site, including puzzles like Sudoku, Crosswords, and Word Searches, see the Free Printables page.
And if you want to practice memorization, try the online U.S. State Capitals Quiz that I made. Be sure to read the memorization tip at the bottom of that page.
[+] Scientific References
Published: 02/23/2007
Last Updated: 10/16/2021