Share Your "Memory Problems" Story, or Post Supportive Comments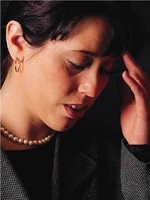 Are you affected by memory problems? Post your story here on this site using the form below. Relatives, friends, and care-givers are also welcome to share their experiences. You are welcome to post supportive comments on any of the stories.
Some people suffer memory loss, severe forgetfulness, or other cognitive impairment during their lifetime. Maybe it's disease-related, as from ADHD or Alzheimer's, brain injury or stroke. Others were simply born with a bad memory.
This is an opportunity to share how you've coped with the mental, emotional, and social challenges of memory problems.
This is also a chance to offer empathy, advice, and encouragement to others who may be in a similar situation. Wouldn't it be comforting to learn that someone else in the world knows just how you feel?
Gweneviere Mann's story, for example, is one of struggle, courage, and hope. Gwen has short-term memory loss from brain surgery. She has posted her experience here on this site.
In her post and follow-up comments, she provides advice for others who suffer memory loss. If you have a story to tell, you can do so here as well.

Gwen Mann, who has memory loss, was interviewed
by NPR's StoryCorps. Listen to her story (3 minutes).
Gwen was interviewed by National Public Radio. In addition to reading her story here, you can listen to Gwen in her NPR StoryCorps interview (video above).
What amazes me about Gwen is that, despite her memory problems, she has worked hard to keep a positive attitude and get as much out of life as she can.
If you have a memory problems story, consider posting it on Memory-Improvement-Tips.com (this site) using the form below.
And if you have encouraging words to share about someone else's story, post your thoughts in the comments section at the bottom of their story. I screen all comments for appropriateness.
Submit Your Own Memory Problems Story
Do you have problems with your memory? Are you a family member, friend, or caretaker of someone with memory problems?

Post your story to this website using the form below.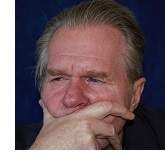 Below are visitor-submitted posts about memory loss and other types of memory problems.

These are personal accounts shared by visitors to this site. They tell of experiences with Alzheimers dementia, traumatic brain injury, age-related memory loss, brain tumors, and more.

Feel free to read through these stories. You can leave supportive comments or advice by clicking the "Click here to add comments" link at the bottom of the story.

Click the Story Title to View the Full Story
Stories of Courage and Adversity
Many of these submissions are heart-breaking tales of lost potential and tragedy. But you may be surprised, as I was, by the thread of determination and optimism that runs through some of these stories.
Despite life-changing troubles related to their memory, some brave souls manage to remain positive about the future. While recognizing their limitations, they nevertheless believe in their ability to change their lives for the better.
I have the utmost respect and admiration for those who never give up hope even under such difficult circumstances.
If you found these memory problem stories enlightening or interesting, you might enjoy reading through the Memory Improvement Questions that visitors have submitted.
Published: 04/13/2010
Last Updated: 06/11/2020