What This Site Is All About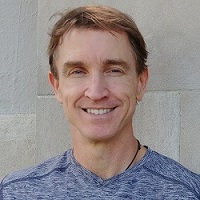 Welcome to Memory-Improvement-Tips.com. My name is Douglas Jobes, and I built this website to help you improve your memory, become a better learner, and take care of the health of your brain.
This site has helped lots of people like you learn faster and remember more. Since 2006, over 20 million visitors have explored this website.
Here you will discover ideas, techniques, and tools for remembering what you don't want to forget. You'll also find strategies for keeping your brain sharp from youth to old age. Whether you are a student, career professional, or enjoying your retirement years, there's valuable information and resources here for you.
My purpose in creating this website is to provide you with tools and methods you can use to improve your brain power and memory.
It is my hope that by using the resources on this site, you can more ably manifest your own purpose in life, whatever that may be.
In addition to memory techniques and articles on brain health, I've also made available dozens of free online games and puzzles as a fun way to help keep your brain active and engaged.
There are printable resources here, too, including crossword puzzles, word searches, sudoku puzzles, and even sets of free math flash cards.
The online interactive games span a wide range of stimulating activities, including board games such as chess and backgammon, mahjong tile games, card solitaire games, memory games, and concentration games. All are free to play anytime.
To help elevate your memory strength, I'll show you ways to boost your natural memory ability. I also explain how to strengthen your trained memory. Developing these two areas is the secret to memory improvement.
Questions, comments, or feedback about this site? Send me an email through the form on my Contact Me page.
You can also post your thoughts about specific pages in the "Facebook Comments" section at the bottom of most pages on this site.
IMPORTANT: The information on this site is not medical advice. Consult your doctor about medical issues.
Why I'm Passionate About Memory & Brain Power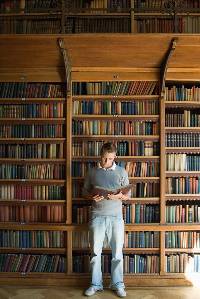 I've been fascinated by memory for as long as I can remember. As a child, I noticed that some of my peers seemed gifted with a superior memory.
I'm smart, but my natural memory is average. That's why I've dedicated so much time to finding the best ways I can improve it. And I've come to realize there are people everywhere who aren't satisfied with their memory.
I've shared my discoveries with you throughout this website. By spreading this knowledge, I hope to empower you to strengthen your mental abilities and achieve more in life.
My Education & Background. After earning my B.S. in Mathematics degree from Tulane University in 1990, I tried careers in dentistry and environmental science before settling on technical writing. I have over 15 years experience as a technical writer in the computer industry and as a freelance writer.
Like many folks, I bounced around before finding what I truly enjoy doing. Simply put, what I finally discovered is that I love helping people learn how to learn and remember.
And I am always learning. I continue my education by taking free and paid college courses related to brain health, learning techniques, and memory improvement through online platforms such as Coursera and EdX. If you're out of school, you should consider this too!
Why is it critical to be a life-long learner? From the cognitive science perspective, continual learning reinforces neural networks and deepens the brain's cognitive reserve.
Solving problems and broadening your knowledge base through studying boosts intellect and memory. It also provides a protective buffer against age-related memory loss.
Sign Up for My Free Email Newsletter
I like to send memory improvement tips through email once in awhile. Feel free to sign up to receive this if you are interested.
Use the form below to subscribe to my free Memory Tips email newsletter to get memory improvement tips in your in-box.
In the email newsletter, I provide useful tips and tricks to help improve your memory and brain power. I try to keep it actionable (so you can put it to use) rather than purely informational.
I send the newsletter out about once a month. So don't worry, I won't be pestering you with emails.

I respect your privacy. I won't use your email address for any purpose other than sending you the newsletter. I won't ever give out your email address to anyone.
How to Use This Website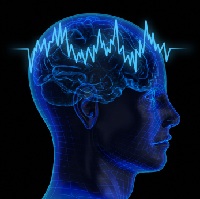 If this is your first visit to Memory-Improvement-Tips.com, head over to the Get a Better Memory page.
There, you'll find an overview of the many ways you can boost your memory. These include Brain Foods, Study Skills, Memory Techniques, and much more.
Want to search the site? Try the Site Search tool. Type in keywords and click the Search button.
Looking to play free online "brain games"? Go to my Brain Games main page. You'll find a drop-down Games menu near the top with links to all the brain games.
Here are a few examples of the games and brain skills they train:
The hundreds of online brain games on this site are free for anyone to play anytime. No logging in, just go to the game page and start playing!
How to Cite My Articles
Are you writing a research paper, newspaper article, or other document and need to cite an article on this website? Below are the suggested citation formats.
I am the author of all the pages on this website, except for a handful of articles by guest authors. Articles written by a guest (such as this one) always include the guest's byline near the title.
So if a page doesn't have an author's name listed, I wrote that page and you can include my name in the citation. Following are the MLA, APA, and Chicago formats for citations, using my article, To Remember More, Read Out Loud (to Someone) as an example:
MLA. Jobes, Douglas. "To Remember More, Read Out Loud (to Someone)." Memory-Improvement-Tips.com. [current date in dd month yyyy format]. <www.memory-improvement-tips.com/read-out-loud.html>.

APA. Jobes, Douglas. ([current date in yyyy, month dd format]). To Remember More, Read Out Loud (to Someone). Memory-Improvement-Tips.com. Retrieved [current date in month dd, yyyy format] from www.memory-improvement-tips.com/read-out-loud.html

Chicago. Jobes, Douglas. "To Remember More, Read Out Loud (to Someone)." Memory-Improvement-Tips.com. www.memory-improvement-tips.com/read-out-loud.html (accessed [current date in month dd, yyyy format]).
If you need to create another type of citation or have any questions, feel free to contact me.
How I Built This Site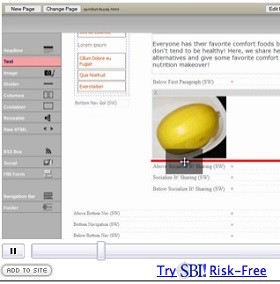 SBI's Block Builder software
If there's a topic you know and love, consider building a website so you can share what you know with the world. I was able to do it, and I bet you can too.
With the right tools and a plan, it's possible for just about anyone to create a website these days. Obviously you need to have a good idea and be willing to invest time and effort to make it a success.
In my case, I used Solo Build It (SBI!) online software to make the pages for this website and build up the traffic. Plus my "brain, attitude, and motivation", of course!
If you've ever wanted to create your own website, and maybe earn some extra money while doing it, my advice is to follow your dream and just go for it. I highly recommend using SBI to lay a strong foundation for the success of your site.
What Visitors Are Saying
This website is a great free source of ideas on meditation, improving memory, getting better study habits, and brain games. I recommend it for all ages.

~ Artie S., University of Pittsburgh

I use these techniques all the time for my university classes.

~ Caelie K., University of South Carolina

Great examples, very to-the-point and crystal clear! Thanks, now practice practice practice....

~ Koert-Jan S. Senior Registrar - Emergency Medicine

Very useful for children with working-memory difficulties.

~ Liz L.

This is very true. I used the key word method to study for a final, and it really worked.

~ Tammy O., Dalton State College, Georgia USA

Good! Good! and Gooooood.

~ Gedion C., Hilex Co.
Your brain power and memory are not fixed quantities. You can improve both by learning memory skills and improving the health of your brain.
It is my goal to help you learn faster and remember more in every area of your life. This website helps show the way.
Kind regards,


Douglas Jobes
Author, Memory-Improvement-Tips.com
Published: 10/24/2008
Last Updated: 06/11/2020