Submit a Bug Report for an Online Game
Did you run into a bug in one of the free online games on this site? Use the form below to report it. Please include as much detail about the problem as you can.
More About Bugs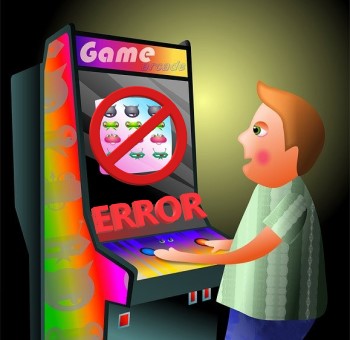 A "bug" is any problem that causes a game to not work as intended. The game could be broken, or there might be a technical issue, like an in-game ad that fails to load.
The purpose of submitting a bug report is to show the programmer exactly where their game failed. That's why it's important that you describe the bug clearly in your report.
Once I receive your bug report, I will forward it to the game developer for review. I can't guarantee they will fix the problem, but in many cases they are happy to do so.
All sorts of bugs can creep into games. Examples include:
Game won't load.

Game screen shows an error message.

"Skip-Ad" button doesn't work.

Calculation error in the game.

Graphics appear broken.

Game controls don't work.
Whatever type of bug you report, please include specific details. This helps the game developer reproduce the bug on their end.
Most game developers are interested in fixing and improving their games. Your feedback is valuable.
For questions or issues not related to game bugs, feel free to send me a message through the Contact Me page.