Eye Tester - Hidden Objects Game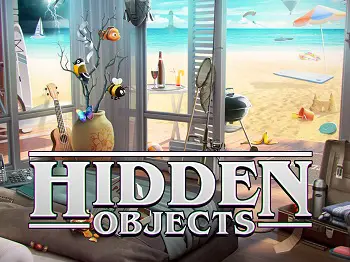 This eye tester game helps build concentration and visual perception. Find the items in the room as fast as you can.
This game is part of the free online brain games collection.
To begin, click the Small, Medium, or Large button under the picture of the game. This opens the game in a pop-up window.
If you like this game, you may also enjoy other visual perception games such as
Fruit Ninja
.
Eye Tester Instructions
Hidden Objects - Brain Teaser. From the game developer: In the Hidden Object adventure puzzle seek and find game, you'll have different missing items to find.
Objects for search will be displayed below, and your task is to take a look and find them all at the location as quickly as possible.
Start hunting for hidden objects. Hidden Objects is a new kind of search and find hidden object games. It's an adventure puzzle casual game where you'll be searching for hidden artifacts and finding them.
Prepare for a great hidden object journey. On each level you'll have to find out missing objects and solve a puzzle quest: seek and find highlighted items and complete hidden object challenges.
Each level is a new location – a mysterious house, ranch, abandoned pickup truck, mystery hotel and many others. Enjoy the atmosphere of the hidden object photo puzzle casual game thanks to the highly detailed gorgeous graphics.
Why you'll love Hidden Objects - seek and find objects simple adventure game: Online and offline modes – enjoy the hidden object search game anywhere you go!
Up to 3 hints available - Lots of hidden object levels to explore.
Challenging tasks: try to locate the hidden item and find it. - Incredible finding objects adventure that's good for both adults and children - Awesome graphics scenes.
Note: The instructions below are for the old Adobe Flash version of the game.
Wait for the game to load. Then click the Start button.
Visual perception is an important brain skill. This is used in any activity where perception and quick reaction time are needed.
HOW TO PLAY. Locate the items listed at the bottom of the screen. When you find an item, click on it. A green checkmark appears and the item is removed from the list.
After you complete the game, you can play again if you want. The room is the same but the objects to find will be different.
Published: 12/01/2007
Last Updated: 11/10/2022