Nov 25, 2023
Garden Tales 4 - Free Online Brain Game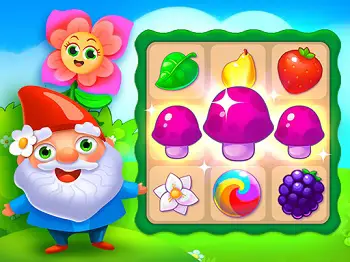 I'm pleased to announce the addition of Garden Tales 4 as the latest free brain games on Memory-Improvement-Tips.com.
Garden Tales games are colorful match-3 adventures with - you guessed it - a garden theme. There are thousands of levels to complete.
The Garden Tales games series are a popular take on the classic match-3 online game. Ever played Candy Crush, Bejeweled, or any other match-3 game? You'll feel right at home with Garden Tales.
Help Willy the garden gnome complete three-of-a-kind of fruits, vegetables, mushrooms, and flowers. Clear each screen for points and stars and coins.
The Garden Tales games are part of the free online brain games collection. These games are mobile-friendly and should work on your desktop computer, tablet, or phone.
Match-3 games like Garden Tales train important brain skills, including concentration and visual perception. Play these games often to give your brain a boost!
Like all the brain games on my site, this online game is free to play anytime. No logging in, no registering. Just go to the game page and start playing.
Click the link below to visit the game page and give this game a try.