Mar 28, 2023
Hangman with Buddies - Free Online Brain Game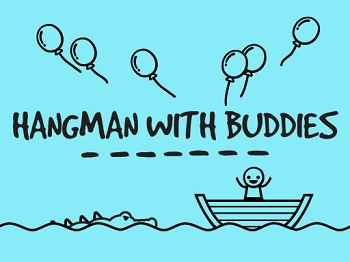 I'm pleased to announce the addition of Hangman with Buddies as the latest free brain game on Memory-Improvement-Tips.com.
Hangman is a classic word-guessing game that requires a mix of logical thinking, vocabulary knowledge, and a bit of luck.
Play live against other players online in this word guessing game with friends.
Guess the hidden word and prevent the stick man from falling into the crocodile-infested river. Learn new words while improving your guessing skills.
You can also set up a private room with passcode. With your private room, you can play hangman online against your friends anywhere in the world!
Hangman with Buddies is part of the free online brain games collection. These games are mobile-friendly and should work on your desktop or laptop computer, tablet, or phone.
Word games train important brain skills including vocabulary, memory, and visual perception. Play these games often to give your brain a boost.
Like all the brain games on my site, these online games are free to play anytime. No logging in, no registering. Just go to the game page and start playing.
Click the link below to visit the game page and give these games a try.
Continue reading "Hangman with Buddies - Free Online Brain Game"