Dec 05, 2021
Tripeaks Solitaire - Play Free Online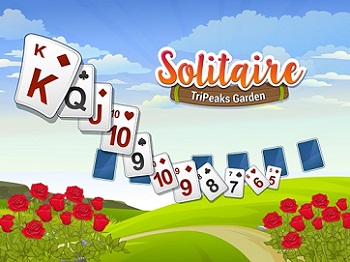 I'm pleased to announce the addition of three Tripeaks Solitaire games as the latest free brain games on Memory-Improvement-Tips.com.
The first game, TryPeaks, is a well-made Tripeaks solitaire game with a basic theme. The second game, Tripeaks Garden, is more elaborate.
In Tripeaks Garden, solve hundreds of levels along with your trusty cat companion. Your cat helps you along the journey of filling your greenhouses with beautiful flowers.
The third game, Tripeaks Deep Sea, provides yet another twist. Explore the mysteries of the ocean!
These are HTML5 Games. That means you don't need the Adobe Flash Player or any other browser plug-in to play them. The games should work in your browser automatically.
Card solitaire games like Tripeaks train important brain skills like attention, short-term memory, and mental flexibility. Play these games often to give your brain a boost.
Like all the brain games on my site, these online games are free to play anytime. No logging in, no registering. Just go to the game page and start playing.
Click the link below to visit the new game page, and give this game a try.