Apr 28, 2022
Shaun the Sheep - Free Puzzler Games Online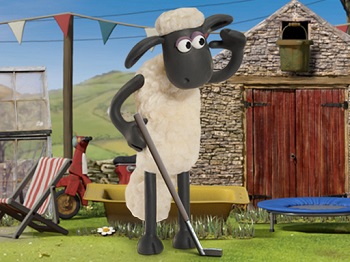 I'm pleased to announce the addition of Shaun the Sheep Puzzlers as the latest free brain games on Memory-Improvement-Tips.com.
I've got 5 episodes of the famous game series right here, unblocked, for you to enjoy.
Challenge yourself with fun puzzlers including Sheep Stack, Baahmy Golf, Chick 'n' Spoon, Flock Together, and Alien Athletics.
Shaun the Sheep games are part of the free online brain games collection. These games are mobile-friendly and should work on your desktop computer, tablet, or phone.
Physics puzzle games like Shaun the Sheep train important brain skills, including concentration, logical reasoning, and reaction time. Play these games often to give your brain a boost!
Like all the brain games on my site, this online game is free to play anytime. No logging in, no registering. Just go to the game page and start playing.
Click the link below to visit the game page and give this game a try.
Continue reading "Shaun the Sheep - Free Puzzler Games Online"