Jan 06, 2018
New HTML5-Based Brain Games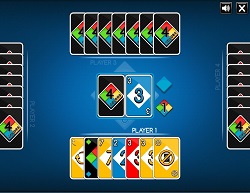 I've added an entirely new type of game category to my site.
HTML5 games
!
Why is this exciting, you ask? Well, Flash-based games are on the decline. It's hard to get them to run in some browsers. HTML5-based games run in any browser and are the wave of the future.
HTML5 is a game format that does not require any browser plug-in to run. These games don't need the Adobe Flash Player plug-in, for example.
Also, these games work great on mobile devices including tablets and even phones. That's not the case with Flash-based games.
Check out the new HTML5 games when you have a chance. They should run in your browser right away and without the need to install any plug-ins.
You can find a link to the HTML5 games section in the right column of every page. It's also in the FREE BRAIN GAMES pull-down menu at the top of the site.
I'll be adding many more HTML5-based brain games in the future. Enjoy!