Oct 25, 2020
More Free HTML5 Brain Games Online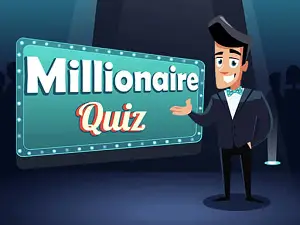 As we draw closer to the end of Adobe Flash games on the web
(December 2020)
, I continue to replace as many as possible with HTML5 versions. The HTML5 brain games do not need a browser plug-in like Flash games do. That means HTML5 games work in most browsers automatically.
Recently I've migrated the Wheel of Fortune game and Millionaire TV Show game to HTML5. Give these games a try!
On a side note, I've also updated the online UNO Card Game to have a "Multiplayer" feature.
You can still play UNO against the computer as before. But now you can set up a private online game room where you can play against your friends. Or, play a Quick Match against a random opponent from around the world.
Times of change can be difficult. It's frustrating to have to say goodbye to a favorite Flash game. But there are many cool HTML5 games, too. I hope you keep an open mind as you explore them, because HTML5 is the wave of the future for web games.
For a list of all the free HTML5 brain games on this site, visit the Free HTML5 Brain Games page.
No logging in, no registering. Just go to any game page and start playing.