Jan 22, 2021
Rummikub - Multiplayer Tile Game - Play Free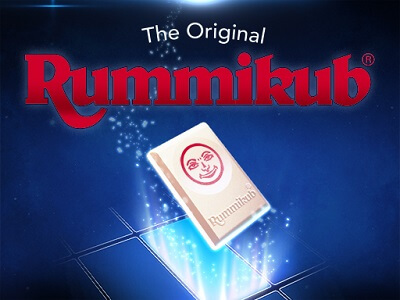 I'm pleased to announce the additional of
Rummikub
as the latest free brain game on Memory-Improvement-Tips.com.
Rummikub is a multiplayer tile game that goes back decades. Since the 1950's, it's been played as a physical board game by millions around the world.
Now you can play Rummikub against friends and family online in your browser, for free!
Rummikub is played with mahjong-like tiles, but it's akin to the Rummy card game. Place your tiles in runs and groups, and be the first to use up all your tiles. The game is easy to learn but challenging to win.
This is an "HTML5" game. That means you don't need the Adobe Flash Player or any other browser plug-in to play it. The game should work in your browser automatically. For a list of all the free HTML5 games on this site, visit the Free HTML5 Brain Games page.
Tile games like Rummikub train important brain skills including attention and cognitive flexibility. Like all the brain games on my site, this online game is free to play anytime.
No logging in, no registering. Just go to the game page and start playing. Click the link below to visit the new game page, and give this game a try.
Continue reading "Rummikub - Multiplayer Tile Game - Play Free"