Apr 19, 2020
Snakes & Ladders - Free Online Board Game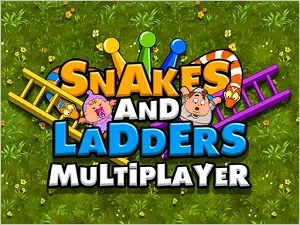 I've added
Snakes and Ladders
as the latest free brain game on Memory-Improvement-Tips.com.
Play this free online game in single-player mode against the computer or multiplayer against real people.
If you don't like snakes, no worries. This game can also be played in Chutes and Ladders mode, where instead of snakes there are playground slides.
This online version is the same board game you may remember playing as a child. To win, be the first player to move your game piece from Square 1 to Square 100 by rolling a number cube.
Along the way, land at the base of a ladder for a shortcut to the top; or, if you land on the mouth of a snake or chute be sent backward down the board.
This is an "HTML5" game. That means you don't need the Adobe Flash Player or any other browser plug-in to play it. The game should work in your browser automatically.
For a list of all the free HTML5 games on this site, visit the Free HTML5 Brain Games page.
Simple board games like Snakes and Ladders do train important brain skills including attention and visual perception. Like all the brain games on my site, this online game is free to play anytime.
No logging in, no registering. Just go to the game page and start playing.
Click the link below to visit the new game page, and give this game a try.
Continue reading "Snakes & Ladders - Free Online Board Game"