Mar 25, 2020
Best Study Skills - Free PDF Download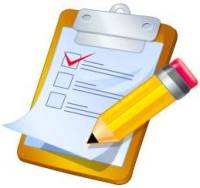 I've made available a free PDF copy of my popular article, The Best Study Skills - Five Strategies Every Student Should Know. To view and download the PDF, go to the article page and click the new "Free PDF Version" button next to the title.
Feel free to share the PDF with anyone. You can use it for any purpose except sell it.
The article is worth reading closely if you are a student or other learner interested in powerful ways to remember what you are studying. Teachers should find valuable insights as well. These study skills are based on techniques described by Dr. Ken Higbee, psychologist and education researcher.
Why the PDF now? A community college in Pennsylvania asked me recently whether they might use the article in their curriculum. I agreed as I usually do to such requests, but then realized there wasn't an obvious way for them to print out a cleanly formatted copy.
So over the last couple days I dived back into the article, completely updated and revised it, and created a free PDF copy that anyone may download and use. Enjoy!