May 17, 2017 | View in Web Browser
Your Memory Tips Articles Read More
Walking Helps Brain Power Directly
A brisk walk is good for your heart, joints, and muscles. But walking also helps the brain, and in a direct fashion. Read my latest article about this to find out how it works. Keep your brain in top shape. Start a walking program today!
Eat Foods High in Magnesium to Boost Memory
Half the people in developed countries don't consume enough magnesium, an essential mineral. Millions are at higher risk of memory loss, heart attack, diabetes, and other serious disorders. Make sure you're not one of them.
How to Solve Life's "Unsolvable" Problems
Can't find good answers to life's tough problems? Tap into your deep mind's Creative Mode, and find the answers you seek. If it worked for Thomas Edison and Eckhart Tolle, it can work for you.
FREE AND FUN Thinking Game
Run your own farm. It's Big Farm, a relaxing time-management game. Plant crops, raise chickens and cows, even adopt a farm dog. It's free to play, so give it a try!

Note: Big Farm can be only played in a desktop browser. If you are viewing this on mobile, return to this link next time you're on a desktop computer.
FREE Online Brain Games: MEMORY Games
There are over 250 free brain games on my website, Memory-Improvement-Tips.com. Play them in your browser anytime.

Below are links to three online games that activate short-term memory. This type of memory is used when learning new information and during problem solving.

Play these free games now to give your brain a boost. No restrictions, no logging in. Just pick a game, go to the game page, and start playing.

Note: For the games to run, the free Adobe Flash Player must be installed in your browser. (See here if you need help.) The games work best on a desktop computer using Google Chrome or other modern browser.
Match 'Em game
Turn cards over and try to match pairs in as few steps as possible. All the cards on the grid begin face down. Click a card to turn it over. Try to find the second card that matches the first.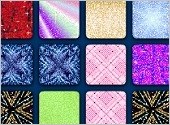 Glitter Memory game
Study the pattern of colored squares in the game. You have 35 seconds to memorize where the matching pairs are. Then turn over the matches, as many as you can remember.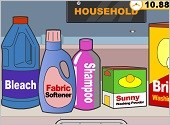 Trolley Dash game
First memorize the grocery list. Then find the items in the store without looking at the list! Click on the item you want to buy. If you have correctly chosen an item that was on your shopping list, it will drop into your trolley cart.
That's all for now. Thanks for reading!
For even more strategies for improving your brain, visit the Get a Better Memory page on my website.

If you like the website,

tell your friends and family

about it. And please click the Facebook "Like" and Google +1 buttons on my site. Every vote of confidence helps.



Best regards,



Douglas Jobes
Author, Memory-Improvement-Tips.com

To view previous issues of this email newsletter, please visit my Back Issues page.
---
Privacy Policy | Disclaimer & Terms | Contact | Subscribe | About
This is not medical advice, diagnosis, or treatment. More information