Garden Tales Free Online Games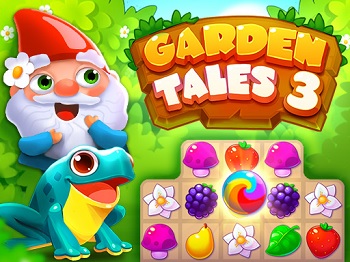 Welcome to the Garden Tales free online games page! Play all three Garden Tales games here: Garden Tales 3, Garden Tales 2, and the original Garden Tales.
Garden Tales games are colorful match-3 adventures. There are thousands of levels to complete. These games are part of the free online brain games collection.
To begin, click the Small, Medium, or Large button under the picture of the game. This opens the game in a pop-up window.
Match-3 games like Garden Tales train important brain skills such as visual attention.
Like these Garden Tales free online games? You might enjoy the other match-3 games on this site. Try classic titles such as Microsoft Jewel and Jewel Legend.
Garden Tales Free Online Games - Instructions
The Garden Tales games series are a popular take on the classic match-3 online game. Ever played Candy Crush, Bejeweled, or any other match-3 game? You'll feel right at home with Garden Tales.
As you can tell by the name, Garden Tales is a garden themed-game. No candy or jewel's here!
Help Willy the garden gnome complete three-of-a-kind of fruits, vegetables, mushrooms, and flowers. Clear each screen for points and stars and coins.
If you've never played the Garden Tales before, I recommend starting with Garden Tales 3. It's the latest version of the series and has the most features. I'll use examples from this version in most of my explanation of Garden Tales below.
The Garden Tales free online games work on desktop and mobile. To match three, drag using the mouse or touch controls. Swap locations to complete three of a kinds or higher.
As in Candy Crush and Bejeweled, matches of four-of-a-kind and higher create power-ups. These make it easier to clear the screen.
You could play this game for a very long time without repeating any content. Garden Tales 3 alone has over 3,000 fun and colorful levels.
These Garden Tales free online games have lots of interesting power-ups and gifts. These keep the game fun and interesting as you make progress through the levels.
For example, you might receive a gift from Willy the gnome. At Level 12 Willy gifted me 175 gold coins.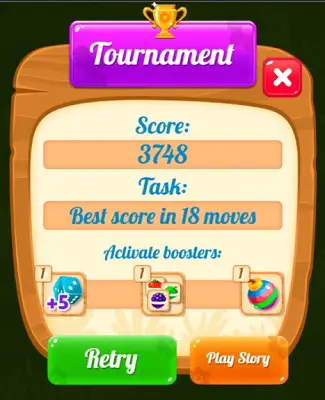 There are even Tournament challenges, in Garden Tales 3 for example. My first challenge was to earn the best score in 18 moves.
The match-3 grids become more complex as you go through the Garden Tales storyline. You might need to break up dirt and ice under the vegetables, for instance.
The ice locks the vegetables and other objects. Create three-of-a-kind matches to break the ice and free up the items.
There are lots of challenging twists like this in Garden Tales games. That's part of what makes this series endlessly fun and challenging.
Of course, challenge is exactly what you'd want in any brain game. That's why the Garden Tales free online games make great brain games.
Garden Tales Game Boosters
I won't go into complete detail about the boosters in the free Garden Tales online games. I wouldn't want to spoil your fun of discovery.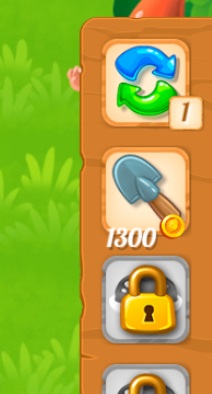 To give you an idea, I'll describe the Swap booster in Garden Tales 3. Like all boosters, this one is found in the vertical menu along the right side of the game.
The Swap booster icon shows two arrows pointing in different directions. This booster is super-useful when you need to move a certain vegetable or other time across the board. By doing so, you can complete a four-of-a-kind or higher more easily.
What if you run out of boosters? No worries, that's what the gold coins are for.
If you run out of Swap boosters, you can buy another using your gold. Click on the booster and the gold is deducted from your total.
This uses up your gold pretty quickly, though. I decided to buy a Swap booster once on Level 12. It cost me 1,200 gold out of my 1,900 gold total.
More boosters are unlocked as you make progress up levels. For instance, in Garden Tales 3 a new hidden booster unlocks at Level 21.
More Features of Garden Tales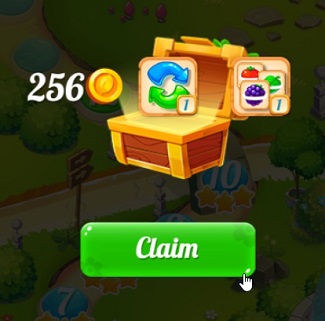 If your browser is set up to save cookies, the Garden Tales free online games may save your progress. At least Garden Tales 3 did when I tested it.
In Garden Tales 3 there are Daily Missions in addition to the daily challenges. Complete these to earn gold and other extras.
Occasionally you'll also be gifted what are called Magic Beans in the game. Like the treasure chests, Magic Beans can provide you with extra gold and boosters.
The Settings screen is accessed from the gear icon in the lower right. Tired of listening to the happy, jolly Garden Tales background music? Turn it off in the Settings. You can also turn off the sound effects and Tips in that screen.
The Garden Tales free online games are fun and beautiful. Plus with thousands of game levels to conquer, you won't run out of challenges anytime soon.
The Garden Tales series is a great choice of online games to add to your brain training regimen. Enjoy!
Published: 10/28/2022
Last Updated: 10/28/2022