Atari Pong Game Online - Play Free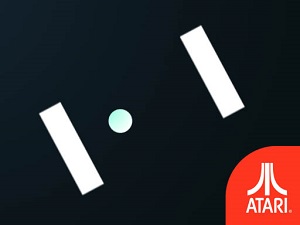 This Atari Pong game online is a table tennis arcade game featuring two-dimensional graphics. This is a replica of the classic Pong, one of the first computer games ever created.
This game is part of the free online brain games collection.
To begin, click the Small, Medium, or Large button under the picture of the game. This opens the game in a pop-up window.
On the keyboard, use the Up and Down arrow keys to move your paddle. The first player to 11 points wins the game.
Atari Pong Game Online - Instructions
Move the paddle and win against your opponent. Points are earned when one player fails to return the ball to the other player, just like in all tennis and table tennis games.
Arcade games like Atari Poing game train important brain skills, including attention, visual perception, and reaction time. Play these games often to give your brain a boost!
This is an HTML5 game. It does not require the Adobe Flash player.
This free Pong game online is the official Pong originally created by Atari and is free-to-play online here. If you like Atari Pong, you might enjoy the other Atari concentration games on this site, such as Atari Breakout and Atari Centipede.
Fun Facts About Pong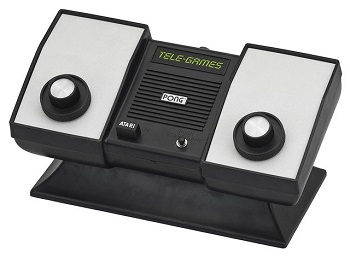 Atari's Home Pong unit
I remember playing Atari Pong decades ago, on a TV, around 1978 or so. It must have been "Home Pong", the home-based version released in 1975 that became a wild success.
Pong has an interesting history. The game was released by Atari, Inc., in June 1972. Pong was one of the earliest video games ever developed, and it is considered the first commercially successful video game.
The Pong game was first released as an arcade cabinet. By the end of 1974, Atari had sold more than 10,000 of the arcade units.
The home version, Home Pong, which came out in 1975, broke all sales records. Over 150,000 units of the new Home Pong unit were sold by Sears during the holiday season of 1975. The game was Sears' most successful product at that time.
In case you were wondering, the famous Atari Asteroids was released after Pong. The first Asteroids cabinets hit the market in 1979. So Pong came before Asteroids.
Pong was a fun game back then, and it still is. Enjoy!
Published: 09/02/21
Last Updated: 09/02/21