April 7, 2020 | View in Web Browser
Greetings! Welcome to Free Memory Tips, my free email newsletter. Each issue provides tips and resources to boost your memory, concentration, and learning.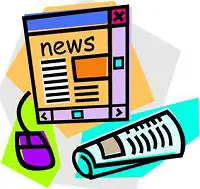 I've reactivated the newsletter this month after a long break from publishing it. Thanks for your patience.
Starting with the April 2020 issue below, expect a newsletter in your email in-box about once a month. If you wish, you can unsubscribe anytime using the link at the bottom of the email.
Take Up This Challenge. These are difficult times. Life is changing in new and strange ways, some frightening.
But a problem can also be an opportunity, a wake-up call. It challenges us to become tougher and wiser and better. That is the silver lining.
Do what you must to stay healthy and secure. Then - I challenge you to step beyond safety and security.
Ask: How can I better structure my life going forward? How can I become more focused, more resilient, more effective? How can I best contribute to the world?
Good places to start: 1) improve your memory and brain power; 2) continue your education; 3) keep your body and brain healthy. These are important foundations for personal growth.
I hope you enjoy the free information and resources in the Free Memory Tips newsletter below, and on my website, Memory-Improvement-Tips.com.
Stay safe and be well,
Douglas Jobes
Memory-Improvement-Tips.com
Your Free Memory Tips Articles Read More
Absorbent Learning: Use Your White Spaces
Guest author Eric Travis explains how to recapture time during your routine daily tasks and use it for learning. The secret is to absorb the information passively. I've memorized about 100 world capitals so far using his technique - it really works.
Smoking Increases Risk of Dementia
Smokers beware: Not only does smoking cause cancer, it can also cause Alzheimer's dementia. In fact, smoking raises your risk of dementia by a whopping 45%. As a former smoker, I sympathize. But I did quit, and I believe you can too.
Sudoku: How to Play and Win
Check out this three-part series on how to play and win at Sudoku by guest author Kevin Rush. No matter your current skill level, you can become an expert at this popular number puzzle game. Learn basic techniques and advanced methods including Tagging, Ghosting, Line Checking, and Row/Column Counting.
FREE AND FUN Thinking Game
Run your own farm. It's Big Farm Online, a relaxing time-management game that you play in your desktop browser. Plant crops, raise chickens and cows, even adopt a farm dog. It's free to play, so give it a try!
Featured FREE Online Brain Games More Games
There are hundreds of free online brain games on my website, Memory-Improvement-Tips.com. Play them in your browser anytime.

Below are links to three popular games. Play these free games now to give your brain a boost.

No restrictions, no logging in. Just pick a game, go to the game page, and start playing.
Mahjong Dimensions game
This is mahjong tile games taken to the third dimension. Match pairs of 3D tiles to remove them from the cube. Spin the cube as needed, but be quick; you're on a timer. This game trains spatial awareness and pattern matching.
Battleship War game
Based on the Battleship board game, this game simulates a naval battle. Use strategic thinking to sink your enemy's fleet before he sinks yours!
Slope game
Keep your ball on the track high above the city. Dodge obstacle, collect jewels, and get upgrades in the shop. This game trains concentration and visual perception.
FREE Printable: 5 Best Study Skills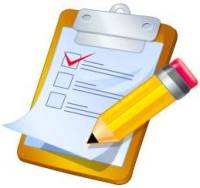 I've made available a free PDF copy of my popular article, The Best Study Skills - Five Strategies Every Student Should Know. To view and download the PDF, go to the article page and click the new "Free PDF Version" button next to the title.

Feel free to share the PDF with anyone. You can use it for any purpose except sell it.

The article is worth reading closely if you are a student or other learner interested in powerful ways to remember what you are studying. Teachers should find valuable insights as well.
That's all for now. Thanks for reading!
For even more strategies for improving your brain, visit the Get a Better Memory page on my website.

If you like the website,

tell your friends and family

about it. And if you don't mind, please click the Facebook "Like" button on my website, and tell others about my site through your social media such as Twitter, WhatsApp, and Tumblr. Every vote of confidence helps.



Kind regards,



Douglas Jobes
Memory-Improvement-Tips.com

To view previous issues of this email newsletter, please visit my Back Issues page.
---
Privacy Policy | Disclaimer & Terms | Contact | Subscribe | About
This is not medical advice, diagnosis, or treatment. More information