Free Stuff! Puzzles, Games, Maps, and More
Here's a list of free education, memory improvement, and other resources you may find useful. Some are available on my site while others are from around the web.
Free Online Brain Games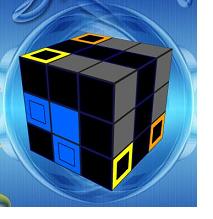 Playing brain games is a fun, effective way to
keep your brain sharp
. Games such as puzzles, mind-benders, and brain teasers, and other brain games exercise your brain if you play them often.
There are more than 250 free brain games right here on this site. These games can improve your memory, concentration, reaction time, verbal skills, math skills, and other brain skills.
To play brain games right now for free, go to the free brain games page.


Balance Quest Math Puzzles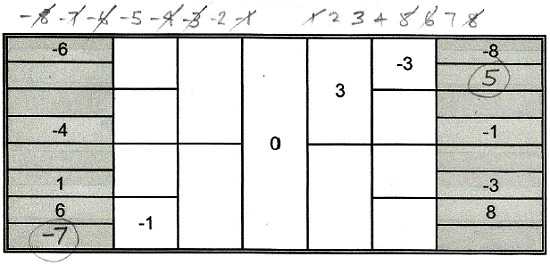 Balance Quest is a numeric progression puzzle. Your job is to fill the gaps in the hierarchy of numbers to exactly "zero out" the left and right sides of the puzzle.
If you enjoy sudoku, kakuro, mathduko, and other math logic puzzles, give this fun and challenging brain game a try.
Balance Quest has been described as a "jigsaw puzzle for numbers." It reminds me of a cross between sudoku and a magic square.
Checkerboards Math Puzzles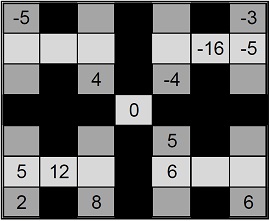 The Checkerboards game is a printable math puzzle in the genre of Sudoku, Mathdoku, Kakuro, and KenKen. Checkerboards is "jigsaw puzzles, but played with positive and negative numbers."
The rules of Checkerboards are not complicated. But this game can be fiendishly challenging, especially with the larger size boards.
If you've ever tried to solve a sudoku board populated with woefully few entries, you know what I mean. But that challenge is the fun and the skill of it.
Checkerboards is a twist on the math game Balance Quest.
Printable Sight Words Lists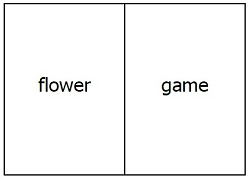 Sight words are vocabulary words that don't all follow the normal rules of English spelling. At the same time, these are common words that everyone should know how to spell.
To learn these words, students need to practice recognizing them "on sight". These free sight words lists include the famous Dolch word lists for different grade levels.
All the sight word lists and flash cards are free to print out for non-commercial use.
Positive Mood Wallpaper (Free)
Research has shown that a good mood can
strengthen working memory
and complex decision making skills. Install this free background wallpaper to keep you in a positive mood as you work on your computer.
One research study showed participants smiling suns on a sky-blue background. I've recreated that wallpaper here for you, free of charge. You can download it from the Positive Mood Improves Working Memory page.


Flash Card Software (Free)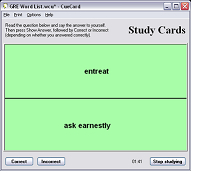 Flash cards are a
powerful memory-strengthening device
. You can make flash cards on paper yourself, or create them on your computer using CueCard, a free flash-card software program.
CueCard was written by programmer Wayne Brainerd, who has allowed his program to be distributed free of charge. Many flash-card websites out there charge you money, but Wayne's flash-card program is completely free.
Learn more about CueCard and get your free copy here.


Printable World Map (Free)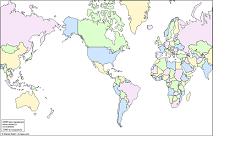 World maps are a useful way to learn the political boundaries of the countries of the world. These well-made maps have crisp easy-to-read boundaries.
These free world maps go hand-in-hand with the free Map Making brain game. Play this game to learn the countries, then use the printouts to test your knowledge.
Check out the world map options and print out your free copies here.


Printable Sudoku Puzzles (Free)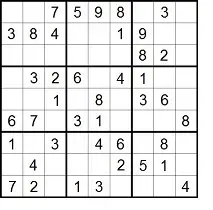 Sudoku is a challenging puzzle game that helps keep your brain sharp.
The object of Sudoku is to place the numbers "1" through "9" on the grid so that each number in the 1-9 sequence appears only once in each row and column. For those who prefer to play Sudoku on paper rather than online, there is a page on this site where you can print out Sudoku game pages for free.
Go here to download your free printable Sudoku sheets.


Word Search Printables (Free)
   
Do you enjoy word searches? Here are some free, printable word searches that you can try.

Not only are they printable, you can also solve them online in your browser! I've created online and printable versions of each puzzle.

The printable versions are free to copy and distribute. So these are ideal for educators looking for a free activity for their students. Send them to your friends, coworkers, anyone - it's okay by me.
Get the free word search printables
here
.
Printable Multiplication Chart (Free)
   
Here's a free, printable multiplication chart for personal or classroom use.

If you can't remember all the multiplication facts up to 12 times 12, print this chart out. Review the multiplication facts ten minutes a day for a week. This is a great workout for your memory.
Teachers and students should find this chart useful as well. Different sizes are provided to accommodate the way you want to use the chart.
Get the free printable multiplication chart here.


Printable Math Flash Cards (Free)
   
Here are some printable math flash cards for personal or classroom use. You can download and print out these flash cards for free.

Flash cards make it easier to memorize math facts including multiplication and division. They allow you to quickly review a large number of facts to test your knowledge. There are four sets: Addition 0-12, Subtraction 0-12, Multiplication 0-12, and Division 0-12.
Get the free printable math flash cards
here
.
Printable Yahtzee Score Sheets (Free)
   
Here are some printable Yahtzee score sheets that you can print, use, copy, and distribute for free.

Although you can play Yahtzee online right here on this site, it's usually more fun to play with paper and dice in person with your friends. Before your next Yahtzee party, print out as many of these free Yahtzee score cards as you need.

Get the free printable Yahtzee score sheets here. I even have free printable Triple Yahtzee score sheets.


If you have any questions about the free stuff, send me a message through the Contact Me page.
Published: 05/28/2009
Last Updated: 06/11/2020
Free Memory Improvement Stuff
If you found the page above interesting, fun, or useful, please click the "Like" and/or "Share" button below. Feel free to leave a comment as well. Thanks very much!