Atari Centipede Online - Play Free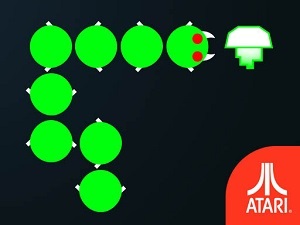 This Atari Centipede online game is a fixed-shooter arcade classic. Fight off centipedes, spiders, scorpions, and fleas using your bugblaster!
This game is part of the free online brain games collection.
To begin, click the Small, Medium, or Large button under the picture of the game. This opens the game in a pop-up window.
This is the official Centipede game originally created by Atari and is free-to-play online here.
Atari Centipede Online - Instructions
Use the keyboard or mouse to move the blaster and shoot the centipede, spiders, and other creatures.
Arcade games like this Atari Centipede online game train important brain skills including attention, visual perception, and reaction time. Play these games often to give your brain a boost.
This is an HTML5 game. It does not require the Adobe Flash player.
If you like Atari Centipede, you might enjoy the other Atari concentration games on this site, such as Atari Asteroids.
Survive for as long as possible in this exciting Centipede game. TIP: Destroy as many mushrooms near the bottom of the screen as you can.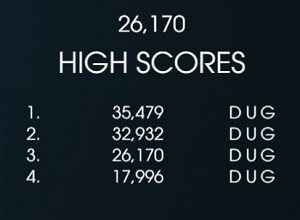 New mushrooms appear, but if you allow the mushroom field to become too cluttered, you're like to be trapped among them, limiting your ability to move around.
This Atari Centipede online game includes a scoreboard, just like the original.
Your bugblaster fires small darts at the segmented centipede. The centipede consists of 10 to 12 body parts, including the head. Each segment of the centipede becomes a mushroom when shot.
Each piece continues independently on its way down to you. Shoot his head, only then the centipede is destroyed.
Of course, the spiders in this game are a real menace. Don't take your eye off them. They get faster the higher the level.
The game features the classic arcade experience, with enhanced gameplay for mobile devices and impressive modernized graphics.
Centipede is yet another classic from the 80's that's so fun it will always have a following. According to Wikipedia, it was one of the most commercially successful games from the golden age of arcade video games. Enjoy!
Published: 03/06/21
Last Updated: 03/06/21