Loss of Memory due to brain surgery
by Zolamic
(New York, NY, USA)
I had brain surgery in November 2008 to remove a brain tumor called a Meningioma. Because of the placement of the tumor and the work required to get it out, my short term memory is off. And thus, things don't transfer to long term memory.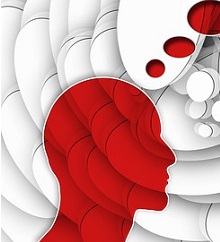 From what I am told, the brain can continue healing for up to 2 years, and so my doctors have me do lots of activities to help in my rehab. One of the things I like to do is
play games
that help work my memory. I was glad to have found this site, and I visit it every day.
Losing my memory at the age of 39 has been scary, but from what I have experienced first hand, the brain is an amazing thing, and is also quite adaptable. Whatever it is YOU are experiencing, keep exercising your brain, because it DOES work.
Doug's Reply:
Thank you so much for sharing your story. Most people, including me, often take for granted the good things in their lives. We all need to keep in mind that the challenges we face every day could be much worse should a sudden turn of bad health come our way.
In the old days, doctors always said the brain couldn't change after childhood. Today we know that the opposite is true. There is an entire investigative field nowadays called neuroplasticity which studies the ways the brain can change and how to encourage it to do so.
Despite your scary experience, you sound positive and optimistic that your treatments and brain exercises are working. I am really glad to hear you say that. From time to time I get questions from people who wonder whether exercising their brain through brain games, etc. is effective. Besides the research studies that say that it is, I can now refer them to your first-hand account as well.
If there is anything I change or add to this website to make it more useful for you and others recovering from brain surgery, please let me know.
Best regards,
Douglas
Memory-Improvement-Tips.com
This is information only. It is
not medical advice
, diagnosis, or treatment.