Simon Says Challenge - Brain Game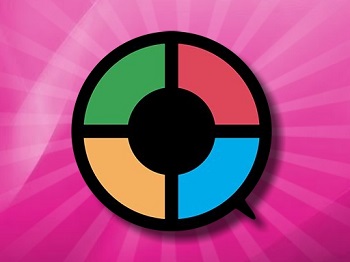 In Simon Says Challenge, use your short-term memory to recall the sequence of the lights.
This game is part of the free online brain games collection.
To begin, click the Small, Medium, or Large link under the picture of the game. This opens the game in a pop-up window.
If you like this game, you might also enjoy Guess Who.
Simon Says Challenge Instructions
This is basically the same as the electronic Simon game that you may have played before. That is, a game where you repeat from memory a sequence of lighted buttons displayed randomly.
Note: The instructions below are for the old Adobe Flash version of the game.
Wait for the game to load, then click the "New Game" button at the top of the game. Turn on your speakers to hear the sound effects.
HOW TO PLAY. Click the lights in the same sequence as they light up. You need to be fast, so watch the lights closely!
This is a great game for strengthening your short-term memory, also known as working memory. This brain workout shows how good your memory really is.
Most people can only hold about seven items in short-term memory.
There are various strategies such as direct chunking (think phone numbers) that can seemingly increase this quite a bit, but the short-term memory limit is still there.
Enter the Brain Sequencer. This brain game helps you stretch your natural short-term memory limit through fun, repeat-it-as-you-see-it sessions.
The Brain Sequencer concept goes way back. My kids have an old hand-held Merlin, and one of the games on the Merlin called Echo is similar. There was also a game called Simon like this.
The idea is that after you click "Start", the game flashes a series of numbers or colored lights on the screen. Your job is to remember the sequence of the numbers or lights, then press the corresponding keys.
That's it, you try to remember the sequence the computer used and then repeat it.
As I mentioned, most folks can only hold about seven digits or light sequences in their memory at a time. So the more numbers or lights the computer displays, the harder the game gets.
But you can definitely work your way up. Think about all those Merlins and Simon games out there. People sure would have gotten bored with those games quick if they couldn't improve.
Have fun with the Brain Sequencer, and practice often to build up your short-term memory ability! When you play, don't forget to turn up the volume for the cool sound effects.
Published: 10/30/2007
Last Updated: 06/11/2020