Memory Games & Concentration Exercises
Here are some of the best memory games and concentration challenges on this website. Many of the games on this site help train other aspects of your intelligence such as reaction time or attention span.
So I thought it would be a good idea to have a separate page dedicated to memory games only.
These games train memory directly, especially short-term memory. But they also strengthen other brain skills, including concentration, perception, and reaction time.
Note: Since making this page, I've added a more complete memory games list. That page links to all the memory improvement games on this site.
When you get tired of playing these memory games, hop over to my free brain games page where there are a lot more fun games to play.
Game #1: 3D Mazes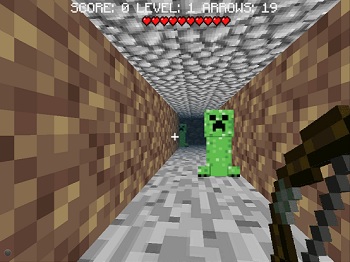 How to Play. Click the game once, then press "0" through "9" on your keyboard to select the difficulty of the maze.
Three-dimensional mazes, like any kind of maze, help train your memory for spatial locations. It's really fun to try and find your way out of the mazes!
Quick Tip: If you get lost in a maze and can't find your way out, turn on the "auto-map" feature (press the TAB key or the "M" key on your keyboard). This displays a two-dimensional maze that shows where you've been. Play free now.
Game #2: Bloxorz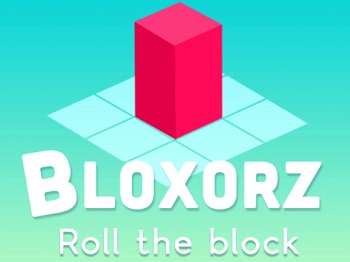 How to Play. Figure out how to roll your block so it falls into the square hole. But don't let your block fall off the edge!
This game is really cool visually, and it is challenging. Plus it has tons of levels to play (33) and interesting side rules for bridges, switches, orange tiles, and teleporting.
I like the passcode feature too. The passcode lets you restart the game where you left off. So if you're tired by level 18, you can write down the passcode for that level and start up there again tomorrow. Play free now.
Game #3: Curveball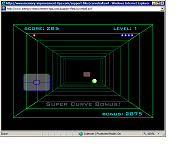 How to Play. This is 3D futuristic ping-pong against the computer. A super fun brain game.
This game rocks. It's like a combination of Pong and Tron rolled into one. Every level gets faster and faster to the point where you really have to focus to beat your opponent. I think it's really cool that you can hit curved shots in this game. Play free now.
Game #4: Ice Cream Stand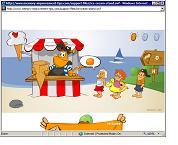 How to Play. Serve the kids scoops of ice cream in the order they request it.
A simple, silly game but fun (and funny) to play. It's actually a good game for training your short-term memory too.
I love the sound of the ocean waves in the background. And the kids' voices are really funny. They don't say words, just a weird "Me--me-ne-me-ne-me" sound. It's like hearing a conversation at a distance where you can't quite make out the words. Play free now.
Game #5: Idiot Test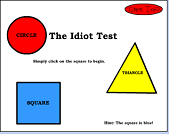 How to Play. Carefully follow the onscreen instructions.
Why do I like this game? I'm not sure. One reason it's so fun is you think you'll be able to ace it right off the bat. After all, you're no idiot, right? It kind of hurts when you mess up and the game actually insults you.
This is one of those games you can't quit playing. Fortunately it doesn't take that long to make your way through all the screens. Play free now.
Game #6: Scooby Doo Pirate Ship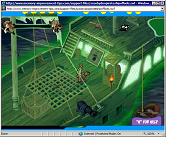 How to Play. Help Scooby and Shaggy find their way through the spooky pirate ship. But don't let them get too frightened. If they lose their cool, they'll be too scared to continue.
This game is filled with little logic-based puzzles and interative action. I've always liked logic puzzles, and I love Scooby Doo. 'Nuff said. Play free now.
Game #7: Sneak Maze
How to Play. Sneak through each level without being detected by the enemy security devices.
It's fun analyzing each level and trying to figure out where the "safe spots" are. Of course, then you have to get to the safe spots without getting caught by the lasers, security lights, or roving guards.
This game is basically a visual logic puzzle. Very challenging, but I like figuring stuff like this out. Play free now.
Game #8: Spiderman Web of Words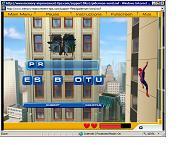 How to Play. Spell words with the available letters before Doc Ock starts throwing rocks at Spiderman. If Spidey gets hit too many times, he'll fall off the building!
Why is this such a fun brain game? I've always liked Scrabble and this game is a lot like that. Plus the visuals and sound effects in this game are pretty cool. Play free now.
Published: 02/10/2007
Last Updated: 06/11/2020
If you found the page above interesting, fun, or useful, please click the "Like" and/or "Share" button below. Feel free to leave a comment as well. Thanks very much!