Lifelong Memory Problems, Possibly Due to Accident
by Robert McLellan
(Melbourne, Victoria, Australia)
I am now 76, but I think that it would be accurate for me to say that since puberty I have had a memory problem. Why do I claim that my memory problem originates from that time in my life?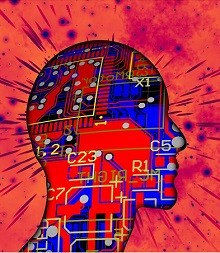 I was invited to my first party where there were girls present and there were mainly school friends there. When I arrived at my friend's home and looked around at those gathered there, suddenly the names of many of my friends there escaped me - a very frightening experience which has plagued me ever since.
Not only people's names, but facts with which I should have been very familiar - in time, names and facts come back to me - but the problem here, of course is the loss of memory at a particular moment when you are discussing something or when someone who you have known over a long period of time appears in front of you.
When I was in my teens or twenties or thirties, I just accepted this as something that I was born with and as often your friends do, they say - "Oh, that happens to me all the time too" - probably to make you feel better.
When studying for an exam at school or at University I remember now how I developed the habit of sitting down the night before the exam and desperately reading my notes over and over again in the hope that I would remember them.
Even then I
am pretty sure that I just accepted the fact that I needed to do this as close to the exam as possible even literally minutes before. But at that time I didn't think to ask myself why others in my class seemed to remember facts more easily and hold them in their memory for much longer periods than I could.
Over the past decade or so I have become more and more convinced that there is definitely something unusual about my memory losses. I keep coming back to an incident that occurred when I was probably between 11 and 13.
I was invited to a birthday party and Mum put me on a bus for the short trip to the home where the party was to be held. When I jumped off the bus, I was very excited and ran around behind the bus to cross the road.
The next I knew was that I was at home in bed and I had a scar on the side of my face which I apparently received when I ran into a car as I came out from behind the bus (this was in the 40's).
Strangely enough when I think about it even now I never found out from Mum whether or not I went into hospital or, if not, what sort of medical treatment (if any) I received, or how long I was unconscious.