Memory loss is taking over my life!
by Morgan
(Washington )
For years now since I was very young I have struggled with memory. It's obvious I am a very intelligent young lady, but without your memory you lose all touch of everything active in your life!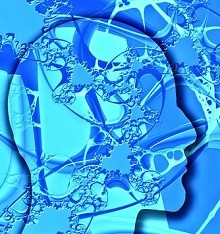 I'm struggling with my job, with relationships, with myself. I feel like no one understands me. Doctors want to prescribe drugs and I just want answers as to why I'm this way?!
I could drive the same street to a friend's house 20 times and still forget how to get there. I can't remember my childhood or the things I've done.
I can't remember my favorite actors and actresses. I forget within seconds of someone telling me something, and I say what was that? Can you say that one more time?
People get frustrated with me. They believe "I
don't listen
" and "I don't care".
I do care, so much it hurts me inside. I've spent many nights sitting on the bathroom floor in tears wondering what the hell is wrong with me?!!??!!?
I've tried food changes, I've tried natural pills for help. I feel like I've tried it all... I feel like my memory loss is keeping me from living a happy life...
I think about it every day, that's probably the only thing I cant forget.... I feel "not normal" per se.
I just wish a doctor could scan my brain and be openly honest with some reasoning behind all this. Or is this just it?
I'm 27 years old, trying to build a happy relationship with my boyfriend, trying to start a business together, and I feel like I am ruining everything. I'm incapable.
Is this deeper than my memory? Am I not confident? Did something affect me as a child and I have a mental block? Is this all caused by me?
Am I making myself forget things for attention subconsciously? I've tried thinking of every possibility. I'm open for any answer that makes sense....
Now how to change... How to get my thoughts circulating properly, how to remember the most simple things in life?
I need help and I'm not sure how to get it....
Frustrated.