I had traumatic brain injury
by Beau Brady
(Yankton, SD, USA)
I was celebrating my 21st birthday and walking from the bar to a friend's house when a drunk driver hit me. How ironic huh?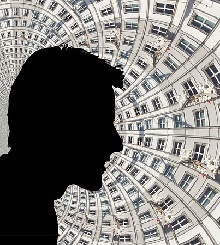 But I was a pre-law major, and still have goals and dreams of being a lawyer. My grandfather is my idol and was even governor of my town.
What are your tips to get my memory better? I will go back to college and hopefully law school and I do expect law school to be harder too but I wish to do it.
What is your advice for memory to go to school? Thank you for your time
Doug's Reply:
Whenever I hear of a life-changing event like yours, I give thanks for the blessings I have. There but for the grace of God, go I.
I have primary and secondary advice for you. The primary is "must do," the most important advice I can give. The secondary will help as well.
1) Primary - MUST DO: Learn the
Memory Systems
popularized by Harry Lorayne and described on my website. This is the best advice I can give to anyone going for an advanced education.
The Memory Systems include the Peg Method, Link Method, Journey Method, Phonetic Numbers Method, etc. Most are based on a simple idea: convert complex information to something that can be visualized and remembered easily.
The underlying concept is
Visualization and Association
. This means use the *sound* of the words to imagine an unusual, funny, or outrageous (i.e., memorable) image that helps you recall the meaning.
A law student named Jenna recently asked me about memorizing legal information. Take a look at
her question and my

answer
:
Two books I highly recommend are Harry Lorayne's
The Memory Book
and
Super Memory, Super Student
. They contain example after example of how to use the Memory Systems to memorize almost any subject.
You can read more about Super Memory, Super Student on my Books & Audio page. ("Books & Audio" button on my site.)
Even if you ignore all my other advice, learn, practice, and master the Memory Systems *before* you start year 1L.
2) Secondary - HELPFUL. Encourage your brain to operate at its best by forming habits that promote brain health and the growth of new brain cells.
A)
Play brain games
every day. Just this morning I saw a report by the National Institute of Health that found a high correlation between cognitive training (brain games) and prevention of cognitive decline.
Either play the free brain games on my site, or sign up for a brain training service like Lumosity.
You might want to read
Zolamic's comments about brain exercise
. He is recovering from brain surgery.
B) Diet, Exercise, Sleep, and Meditation. Eat brain foods, take vitamin supplements. Do high-intensity cardio exercise every day. Practice meditation, which improves focus. Get optimum sleep each night. All are discussed on my site.
C)
Study skills
. Use a study system and follow the other tips on my Study Skills page.
I admire your resolve to continue with your plan of attending law school. Best of luck! If you have other questions, just let me know.
Douglas
Memory-Improvement-Tips.com
This is information only. It is
not medical advice
, diagnosis, or treatment.