List of Top 25 Cheap Online Colleges
You need a college degree, but your budget is limited. Why not earn your diploma through one of the cheap online colleges? Going this route is not totally free, but you can save a lot of money. Accredited online college degree programs are more affordable than you think.
These days it's possible to earn a recognized degree from an online university or college that provides quality instruction and resources.
And you can earn that online college degree at a discount price compared to degrees from purely brick-and-mortar, face-to-face colleges.
Of course, you'll want to avoid the trap of enrolling in an online college program that isn't accredited or doesn't provide a quality education. To help you get started in the decision making process, I've posted a sample list of cheap online colleges below.
As I discovered when researching this topic, there are many factors beside cost that can be used to compile a list of affordable colleges. For instance, the amount of financial aid available to students has a big impact on affordability.
Other online colleges that might charge less per credit hour but that don't provide quite the same level of resources and instruction are not on the list below. This list includes cheap online colleges that offer a quality education in addition to lower cost.
Big Advantages to Earning Your College Degree Online
Aside from the lower price for the degree program itself, the advantages of attending college online abound compared to traditional brick-and-mortal college programs. For example: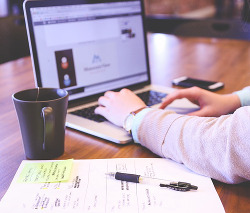 Earn your college degree online
Keep Your Job. You may be able to earn your diploma in your spare time without having to quit your job.

More Family Time. Because you're able to watch pre-recorded lectures and complete classwork at home, an online degree program may be less disruptive of your family life.

Save Money. Expenses are generally lower than regular college programs, so you can also save a significant amount of money.

Avoid Moving Stress & Costs. In a traditional college program, you may need to relocate to another city or state. There can be costly room and board expenses, whether you live in a college dorm or rent an apartment. With online college, you won't need to deal with the stress of moving.
The idea of earning your degree at a cheap online college holds a lot of appeal. And it can be a legitimate way to obtain a college degree.
By Cheap Online College Degree, I Don't Mean "Fake"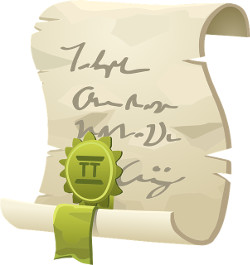 Earn a real diploma from an
accredited online college program
But let's clarify one thing right now: Don't get fooled by companies selling fake diplomas!
Aim for a real degree from an accredited, yet cheap online college you can use the rest of your life with a clear conscious.
A shady diploma mill may sell you a "college degree" for a few hundred dollars. These fake degrees are inexpensive, you get them fast, and you don't have to work for them.
(Of course, with a diploma mill you don't learn anything, either.)
But fake degrees are a trap. More than one person has been fired, fined, and even jailed for using a diploma-mill degree to obtain a job.
Don't ruin your life over a short cut.
Save money by attending one of the cheap online colleges if you can. But invest what's required to get a real education.
Accreditation. As I mentioned, an important criteria to look for in a college is the school's "accreditation" status. Accreditation means the college or university is recognized as legitimate by one of the main accrediting organizations.
Two respected groups that provide oversight of college accreditation are the Council for Higher Education Accreditation (CHEA) and the US Department of Education (USDE).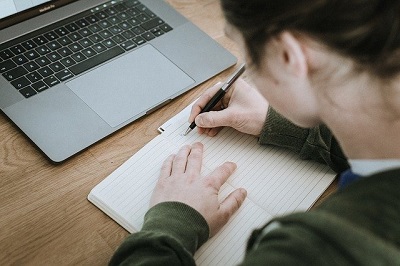 Using CHEA and USDE databases, I spot checked the cheap online colleges in the list below to verify they have accreditation by CHEA and/or the USDE.
Regardless which online college you choose, you should double-check the online college still has active accreditation status as a first step when researching the school. To do this, you can check the CHEA and/or US DoE databases and contact the accrediting body by phone or email and request confirmation of the school's status.
TIP: Want to see what it's like to take college classes online at home? Enroll in free not-for-credit online college courses from top universities, as I have done.
Cheapest Online Colleges List
Below I've listed 25 of the most affordable online college degree programs. As far as I could determine, the colleges and universities in this list all have accreditation status.
Each listing either includes cost per credit hour or per semester. Notice that for some of the schools, it is much cheaper to attend the online college program if you have residence in the college's home state.
University of Wyoming
TUITION INFO: In-state $113, Out-of-state $227 per credit hour

Florida Atlantic University
TUITION INFO: $165.07 per credit hour

University of Florida
TUITION INFO: In-state $210.43, Out-of-state $953.00 per credit hour

University of Central Florida
TUITION INFO: In-state $212.28, Out-of-state $748.89 per credit hour

University of Alaska Southeast
TUITION INFO: In-state $174, Out-of-state $618 per credit hour

Arkansas Tech University
TUITION INFO: In-state $209.00, Out-of-state $418.00 per credit hour

Western New Mexico University
TUITION INFO: In-state $237.68, Out-of-state $276.64 per credit hour

University of Louisiana at Monroe
TUITION INFO: In-state $3,159, Out-of-state $8,445.00 per semester

New Mexico State University
TUITION INFO: $253.90 per credit hour

University of Northern Colorado
TUITION INFO: $238.50 per credit hour

Indiana University-Purdue University-Indianapolis
TUITION INFO: In-state $262.61, Out-of-state $968.59 per credit hour

Northwestern State University of Louisiana
TUITION INFO: $3,382.30 per semester

Southern New Hampshire University
TUITION INFO: $320 Per credit hour

Liberty University
TUITION INFO: $375 per credit hour

University of Southern Mississippi
TUITION INFO: $3,290 per semester

Faulkner University
TUITION INFO: $295 per semester hour

Minot State University
TUITION INFO: $259.76 per credit hour

Saint Joseph's College of Maine
TUITION INFO: $349 per credit hour

University of Toledo
TUITION INFO: $335.49 per credit hour

Belhaven University
TUITION INFO: $350 per credit hour

Ball State University (Indiana)
TUITION INFO: In-state $284, Out-of-state $499 per credit hours

Northern State University
TUITION INFO: $312.90 per credit hour

Missouri State University-Springfield
TUITION INFO: $275 per credit hour

Wilmington University
TUITION INFO: $338 per credit hour

Morehead State University (Kentucky)
TUITION INFO: In-state $328, Out-of-state $820 per credit hour
Keep in mind accreditation is not a guarantee of quality. Perform your own due diligence on a school before applying to any online college program.
The online college ranking above was compiled by the Affordable Colleges Foundation (ACF). The colleges were sorted by most affordable based on low tuition, also factoring in available programs, services, and financial aid options.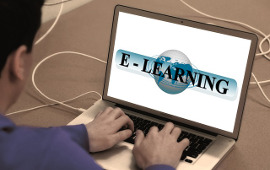 Online college degrees - faster, cheaper
But this should just be a starting list for your own research. Many other factors come into play when selecting an online college degree program.
The point of this cheap online colleges list is to make you aware that attending a university and earning your college degree need not break the bank or completely disrupt your life. As an alternative to the traditional face-to-face college, be smart, do your research, and identify the most affordable online college degree program that matches your situation and goals.
Earning your college degree online may seem like the perfect solution. And if your budget is tight, take time to research the more affordable online colleges. The so-called cheap online colleges can save you a bundle of cash as long as you choose a reputable school.
Start with the list above. If you see a school you like, do more research online. You can save money, time, and inconvenience and still earn a valuable, recognized degree.
Published: 09/10/2015
Last Updated: 06/11/2020