Why isn't memory loss classed as a disability
by NEIL
(Wimborne, Dorset, England)
Hello, I'm a 39 year old man. When I was 16 years old I got severe head aches and double vision which I got checked by my GP, he then sent me to hospital for a CT scan of my brain which revealed I had a brain tumour that needed removing instantly!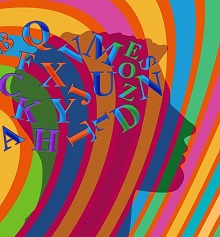 My initial operation was 13 hours long of which I have had 7 more operations on my brain since for scar tissue removal, a shunt fitted to my brain and taken out and replaced due to blocking. I am angry because it has severely affected my memory causing instant memory loss.
This has affected my work and my family life/whole life. I am angry because I can't work nowhere near as well as I could and with a wife and family I find it hard -near impossible to support my family!
So why is it that my condition isn't classed as a disability when I'm close on being completely useless?
Doug's Reply.
I don't know why your memory loss condition is not considered a disability in England. It seems obvious that the effects of your brain surgeries have significantly hurt your ability to function and earn a living.
I'm sorry that I don't have a good answer for your question. But thank you nonetheless for sharing your story. Brain cancer victims around the world who also have suffered the after-effects of a brain tumor and surgery will read it here on this site, and perhaps take a small bit of comfort in knowing that they are not alone, and that others such as yourself are faced with similar challenges.
I will keep you and your family in my thoughts and prayers.
Best regards,
Douglas
Memory-Improvement-Tips.com
This is information only. It is
not medical advice
, diagnosis, or treatment.