Memory Plan #3: Staying Sharp (for Seniors)
Your Goals: Avoid mental decline as you age, while boosting brain power. Fight off Alzheimer's and senility.
How to Do It: Use it or lose it! The key for seniors is staying mentally active. Continue learning new skills and information.
Play brain games to "exercise" your mind. Exercise your body, too, to boost blood flow to the brain.
Meditate to keep your focus and build brain power. Take vitamins to avoid deficiencies that can hurt your thinking ability.
Most Important:
The following four areas are what you should focus your time and energy on to fight mental decline.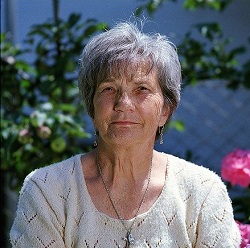 Spend most of your time learning new things. Try socializing, interacting with new people whenever possible. Work puzzles and brain teasers on a daily basis to keep your mind sharp. The following memory skills are the most important ones for seniors:
Also Important:
The areas listed below are also important strategies that can help you stay sharp. Try making as many of these lifestyle changes as you can.
Diet – To Do: Drink at least three liters of water per day; eat a small,healthy breakfast every day; avoid "white" pastas (examples: white bread, or anything made with white flour); Benefits: Your blood sugar and energy levels will remain more even throughout the day. Blood sugar spikes are a real enemy of memory and concentration, and any food containing simple sugars will cause your energy level to crash after a couple of hours.
Sleep – To Do #1: Create a more restful sleeping environment (examples: darken your room, block distracting noise, replace uncomfortable bedding, get treatment for allergies/sleep apnea as needed); To Do #2: Improve sleep habits (examples: increase hours of restful sleep if you are sleep deprived; set a consistent wake up/go to bed schedule; no dramatic or violent movies before bed; no eating or only light eating before bedtime); Benefits: Consolidates learning, improves concentration the next day.
Memory vitamins - To Do: Take a multivitamin, a B-Vitamin complex, and an Omega Vitamin complex every day; Benefits: Better brain function and avoidance of sneaky vitamin deficiencies that can zap your energy and concentration.
Least Important:
Don't spend much time on the following. While these areas might be helpful for some people, if your goal is to preserve your memory and brain power you should invest your time in the skills and habits above.

Print and post this plan on the wall where you can see it every day!