Free Online Geography Game - World Quiz
NOTE: This is an old Adobe Flash game. It no longer works.
Please visit the Free Online Brain Games page for the current online games.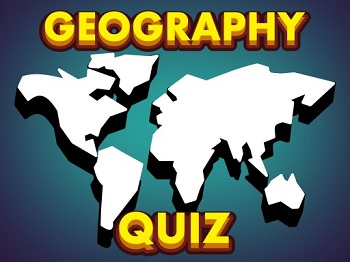 Here's an online geography game that tests your knowledge of world locations. It's the World Countries Quiz!
To begin, click the Small, Medium, or Large link under the picture of the game. This opens the game in a pop-up window.
It doesn't matter if you don't know anything about other countries. This game is a fun way to learn more.
Online Geography Game - Instructions
This quiz game boosts your world geography IQ. Test your knowledge of country names, capitals, and flags. Along the way, you can even learn population statistics for each country if you wish.
If you like this free geography game, you might also enjoy the free online Map Making game and U.S. State Capitals Quiz.
And don't worry. If you don't know world geography, this game has a passive learning mode that you can use to boost your knowledge.
HOW TO PLAY. After the game loads, click the "Start a new game" to open the Select Mode screen where you can get started.
On the Select Mode screen, you'll find 4 options:
Country Flags quiz

Country Names quiz

Country Capitals quiz

Passive Learning mode
Click on the quiz you want to try, or select Passive Learning to practice learning facts about the countries of the world.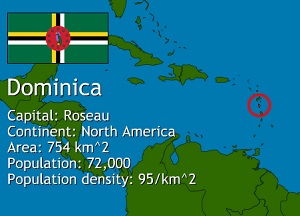 Commonwealth of Dominica
After selecting a quiz or the learning mode, you're presented with a list of regions to be tested on or to learn about. Click on the region that interests you to start the quiz for that area or to begin learning about it.
For instance, the list includes Europe, Asia, Africa, North America, and so on. You can even choose World to cover all the areas at once.
Geography is primarily a memory task. But if you can master geography (or at least develop a working understanding of major cities and sites), you'll have an powerful mental framework on which to hang other important areas of knowledge - especially world history.
Use this free online geography game to boost your understanding of countries across the Earth. This brain game may even spark or rekindle an interest in foreign places and cultures, a quality well worth cultivating.
Published: 06/22/2014
Last Updated: 06/11/2020