30% Off Coupon: Upgraded Brain Training with Scientific Games, Progress Tracking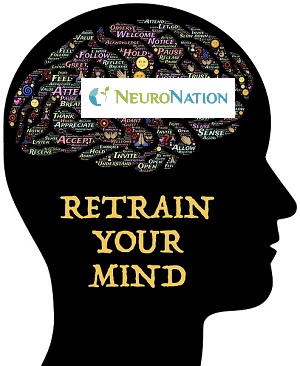 NeuroNation: An Exercise Program
for Your Brain
The many free brain games on this website are a fun way to keep your brain sharp. I encourage you to take advantage of the free games as much as you like.
But if you're like me, you want more structure to your brain training. For example, you want to be able to measure whether your brain is improving.
You also want to avoid playing games that may not be scientific enough. And you want to pinpoint your brain's strengths and weaknesses.
Well, you can have access to a professionally developed online brain training program like that for less than $5 per month, using the 30% off coupon below.
Allow me to introduce NeuroNation online brain training. With NeuroNation's online games, you have access to dozens of brain games designed by scientists.
Play them right in your browser, just like the free games. It's an exercise program for your brain.
And with NeuroNation's online program you'll make a lot more progress than you ever could playing the free games only. That's because free games lack any means to track your improvement or identify your strengths and weaknesses.
A subscription for Neuronation online includes: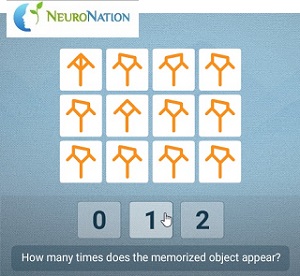 Focus Master Game:
Trains Your Concentration
Over 50 scientific brain training games. These games cover memory, math, language, perception, and reasoning skills

Strength and weakness analysis. Target your weak points

Compare your scores with other people in your age group

View progress graphs and training overviews

Challenge family & friends by adding other NeuroNation users as Friends in the program
Brain training keeps your brain sharp and may protect you from memory loss. A study of 3,000 seniors funded by the National Institute on Aging concluded brain training cuts a person's risk of dementia nearly in half, by an astounding 48%.
Physical exercise keeps your body healthy and strong. Brain training exercises help to keep you strong mentally.
Who Is NeuroNation?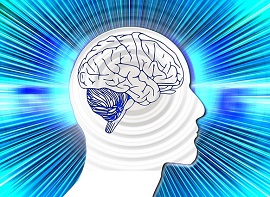 Science-Based Brain Training
NeuroNation is a German-based brain training company. They work with scientists throughout the world to develop online brain training exercises. Their brain training games have been used in scientific studies.
NeuroNation is a top company in the brain training industry. They have over 10 million members worldwide.
So keep your brain working at its best, and lower you chance of memory loss later in life. Rather than checking email or Facebook for the millionth time today, jump on NeuroNation and complete a challenging brain game.
Push your Brain Score higher and higher!
How to Sign Up for NeuroNation
A subscription to NeuroNation costs less than $5 per month, if you use the 30% off coupon I've provided below. To claim your discount, click the coupon to visit a special discount page on the NeuroNation website.
On that page, click the green "Get 30% Off Your Subscription" button. This opens the Select a Package page where you can purchase your discounted subscription directly.
The 12-month option is the most popular. It works out to about $4.90 per month with the discount. But you can choose from 3-month to lifetime, depending on what you think is the best value.
After purchasing a subscription, it takes only a few minutes to set up your account and get started.
We all need to engage our brains more every day, and NeuroNation's adaptive, scientifically designed games can help you do just that.
Wishing you the best of health in body and mind,



Author, Memory-Improvement-Tips.com
Disclosure: I've partnered with NeuroNation to bring their brain training program to you at a significant discount. When you purchase a subscription, a portion goes toward supporting this website.
I use NeuroNation myself, and I'm excited that I can bring you the full version with all games and features at a 30% off discount.
All NeuroNation subscriptions include a 14-day money-back guarantee.