My best friend has a brain tumor
by Anonymous
(California)
This past New Year, I discovered my best friend has a brain tumor. He's only 17.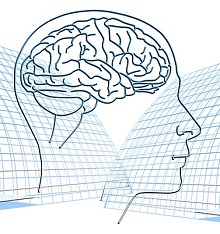 Apparently it had been developing for the past three years and only started acting up now as a result of stress put on him. He started getting extreme headaches and finally went to the hospital.
I still remember the night he texted me from the hospital, telling me how scared he was. Just the night before, he had made a surprise visit to my house.
After I found out about his condition, he started losing his memories. He started to forget me. As the weeks went by his memory of me became smaller and smaller until finally he didn't remember me at all. My very best friend.
I was devastated. I cried myself to sleep the night he asked me who I was and how I knew him. (it's okay because I'm a girl, right..?)
I hated almost everyone around me that acted normal around him, those that didn't know he had a tumor (few people even know). I avoided him, until one day I got to talk to him. And from there it's been getting better.
He seems to remember my name and my face, but not all we'd been through, how much we cared for each other, and not how much our friendship meant. The burden on my heart grows as it is weighed down with all these memories that feel unreal now.
I have another friend who knows his situation and that is remembered by him. He told her he's going to be able to get the tumor removed next year.
I just want to know, after the tumor is removed, will he get his memory back? Or is it lost forever?
Doug's Reply.
Whether your friend recovers his memory depends on how extensive the damage from the brain tumor is and which structures in his brain it is affecting. I don't think anyone can say right now either way that he won't get his memory back, or that he will.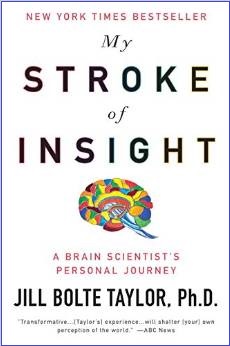 There is a book I often recommend that I think you should read. It's
My Stroke of Insight: A Brain Scientist's Personal Journey
by Jill Bolte Taylor.
Taylor is a brain scientist who at age 37 suffered a massive stroke in the left side of her brain. She went on to recover from the stroke and regain a mostly normal lifestyle. Her stroke was so severe that within four hours she could not walk, talk, read,
write, or remember any of her life.
After surgery and eight years of recovery, she is finally able to live independently once again and has regained many of her memories.
One of the main conclusions in her book is that the brain is resilient. The new science of neuroplasticity is uncovering the many ways the brain is able to adapt, grow, and re-route its neural pathways when healing from a traumatic brain injury.
Part of your job, in my opinion, is to continue to be his friend during this difficult time. Continue to visit him periodically if you can. That may be painful for you emotionally, but it also may help jog his memories.
When you visit, bring photos. Show him pictures of the two of you together in the past. Bring him mementos, souvenirs, and so on from events you've attended together, and talk about those times if he is willing to listen.
Information can still be stored in the brain even if the person cannot consciously remember it. Sometimes all that is needed is a "reminder," such as seeing a photograph, for the memory to bubble to the surface.
You will perhaps want to do this even more once he has his surgery, and his brain starts to heal and recover.
It could be that the brain tumor is merely pressing on parts of his brain where memories are stored. Or it could be impinging on structures used to access memories (without affecting the memories themselves). Removing the tumor could thus provide relief to his brain and perhaps restore some of his memories. On the other hand, the tumor could have actually destroyed the parts of the brain where the memories are stored, in which case they might not come back.
This is a very upsetting time for you, but do not give up hope. The human brain has a remarkable ability to recover from trauma. This healing, when it occurs, does not usually happen overnight, though, and considering that your friend hasn't even had his brain surgery yet there may be a long road ahead.
Thank you for sharing your story. I will keep you and your friend in my thoughts and prayers. I'm sure the many visitors to my site who read your story will do the same.
Best regards,
Douglas
Memory-Improvement-Tips.com
This is information only. It is
not medical advice
, diagnosis, or treatment.