Struggling to Study Better? Tune in to Music!
by guest author Dana Jandhyala
Did you know music affects your brain in more positive ways than you can ever imagine? Why do you feel relaxed or happy after listening to your favorite songs or tunes?
Music is an integral part of our life, even more so for students. Many students have the habit of studying while listening to the music of their choice. Ever wondered why? Well, music is known to make you smarter and more productive.
"Music activates both the left and right brain at the same time, and the activation of both hemispheres can maximize learning and improve memory," according to Dr. Masha Godkin, a professor at Northcentral University in San Diego.1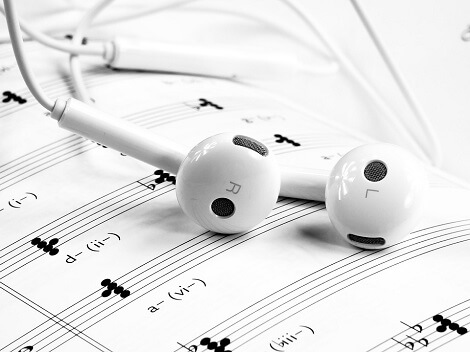 Music affects your brain
Listed below are a few types of music which can enhance your focus and concentration so as to help you study better:
Nature's Music. Studies have shown that sounds from nature can improve your cognitive functioning and sharpen your ability to concentrate or focus.2

Natural sounds such as chirping of birds, sound of flowing streams, or crashing waves of the sea are especially effective when you want to concentrate better on challenging lessons.

Such sounds also help you relax thus putting you in a positive mindset for studying. However, you will need to experiment a bit to find the sounds which don't distract you and help you improve your studying process.
Classical Compositions. When you feel yourself getting stressed about the deadlines, choose classical music.

Music from composers such as Bach, Mozart, Chopin, Dvorak, Haydn, and others is the perfect way to release tension. It helps enhance your concentration and is known to promote the effortless flow of thoughts suitable especially for tasks such as writing essays or research papers.

You just need to look for the right composer to sync well with your studying pattern. Once you find the perfect match, you will start enjoying your studies and may find yourself focusing better.
Instrumental Tunes. If you find lyrics distracting, try studying to some instrumental tunes. This kind of music comes with a certain tempo and is sans any lyrics. It helps improve your mood hence boosts your productivity.

Classical music falls into this category, but there are modern instrumental artists as well. Even instrumental movie soundtracks can help enhance studying.

Modern instrumental artists such as Deadmau5, Max Richter, Levon Mikaelian, and many others produce upbeat instrumental songs. Examples of movie soundtracks that can help you stay focused include Harry Potter and the Deathly Hallows, The Chronicles of Narnia, and The Last of the Mohicans.

This eventually has a positive effect on your IQ. Listening to such music has known to have what has been termed as the "Mozart Effect".
Videogame Soundtracks. This option might be a bit challenging as you will need to figure out the type of soundtracks which motivate you rather than those which distract you when you need to concentrate.

The soundtracks of videogames are designed thoughtfully as the stage of each game demands. This is precisely why these soundtracks can prove to be the perfect companion for those study sessions.

You can either choose from high-energy music like rhythm game soundtracks or any serene soundtracks from exploration games such as The Elder Scrolls: Skyrim or The Legend of Zelda.
Your Old and New Favorites. If you are not fussy about the kind of music you need while studying, just club together your old and new favorites.

An added advantage of this would be that you won't get distracted easily and may double your concentration levels.

This kind of music to which you are familiar to can also help you complete your study tasks faster and boost your creativity so that you have higher chances of coming up with better ideas.
If you too are struggling with your studies due to lack of focus or concentration, try tuning in to any of the above listed suggestions. These may help you study better.
So, go ahead, and make a playlist for your next study session and you may see better results!
Author Bio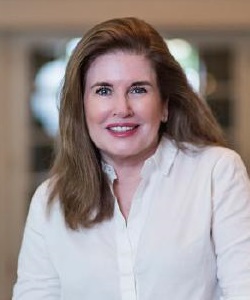 Making education simple and easy to comprehend is Dana Jandhyala's forte. She's had a long career as an educator where she has taught in several different schools and institutes in multiple countries.
Today, she helps students with personalized online tutorials by MySchoolPage that help make concepts easy to understand, making learning fast and fun.
She writes to help students study better and to coach parents so they can facilitate the success of their children.
Published: 04/10/2020
Last Updated: 06/11/2020
[+] References for Music to Study Better