Memory loss due to frontal lobe surgery
by Annette
(NC)
I had surgery back in 1989 for seizures and it all went well for 8 years. Then they started back, in 1997.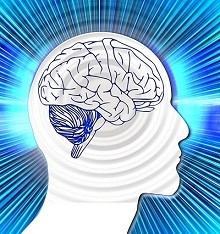 Now my seizures are back although I try and hide it from every one around me. I have been working since the surgery, but today they are putting all kinds of new equipment in where I work, and I am not able to remember what they tell or show me when trying to learn a job now.
I am so scared that if I have to quit my job I will not be able to get on disability or get any other kind of job.
Can anyone give me advice on what I can do?
Doug's Reply.
Annette, among other resources, the State of North Carolina has a quick-reference guide that explains disability benefits. That guide is located
here.
The guide explains how to obtain and maintain benefits, in case you decide to go that route.
Another important source of information is your physician. Consult with your doctor, who can hopefully give you guidance about your options.
If any visitors to this page have knowledge about disability benefits or have experienced a situation similar to Annette's, feel free to post helpful and supportive comments below.
Regards,
Douglas
Memory-Improvement-Tips.com
This is information only. It is
not medical advice
, diagnosis, or treatment.