Large Print Books for Seniors
Sudoku! Large Print Books for Seniors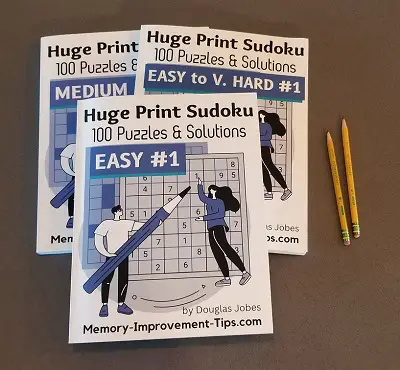 Large-Print Sudoku Books
Series Available on Amazon.com
Welcome to my collection of large print books for seniors!
I created these huge-size Sudoku puzzle books for anyone with poor vision or shaky hands from Parkinson's disease or other conditions.
You don't have to be a senior to enjoy these books. They're great if you prefer a big-print puzzle. I like solving these myself. There's lots of room in the puzzle for making entries or notes.
Scroll down to see the entire collection of individual books. The books are available for purchase on Amazon.com.
Why Large-Print Puzzle Books?
Many people have poor vision. Others have tremors in their hands or trouble holding a pencil.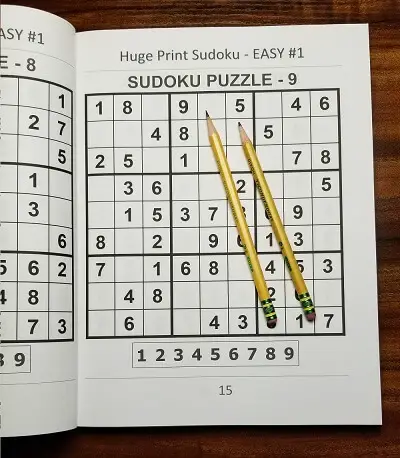 Each Puzzle Fills an Entire Page
Giant puzzles are easier for them to see. And they are much easier to write the answers on.
The cells in a large-print Sudoku puzzle have more room for writing the number in the square. And the clue numbers are easier to make out.
Big puzzles are good for anyone with vision difficulties or trouble holding their hands steady.
We want to encourage seniors to work on puzzles to keep their brains sharp. And we want to make this as easy as possible.
These puzzles are not just "big." They're HUGE. Every puzzle is as large as I could fit on an 8.5 x 11-inch page.
The solutions (answers) are in the back of the book. The solution are huge, too. Everything in these large print books for seniors is big, including the instructions. These large-print books for seniors make great gifts!