Want to know how to solve Rubiks Cube? The two free videos below explain what methods to use and how they work.
I had considered trying to explain it all on this page. However, it would have been long, boring, and hard to understand.
Instead, check out the Part 1 and Part 2 videos below created by Dan Brown, aka "Pogobat".
Dan's videos demystify the Rubiks Cube and make solving it seem like something that anyone can learn to do.
Dan is a born teacher and entertainer. He is fun to listen to and explains the steps very clearly.
After watching his tutorials, you can then practice solving the rubik's cube online. But if you really want to learn it, go out and buy a real Rubik's cube to practice on.
Solve Rubik's Cube: Part 1
Solve Rubik's Cube: Part 2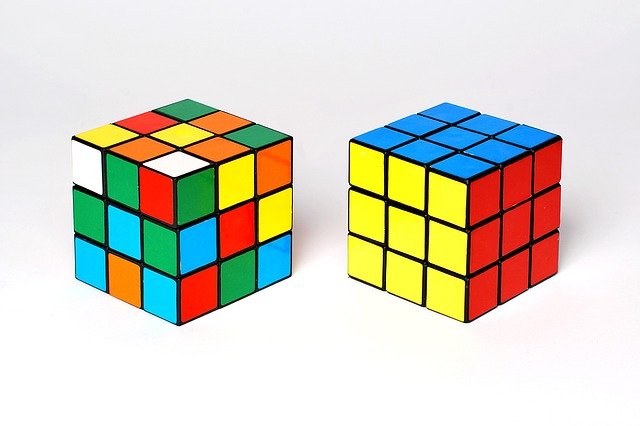 Solving the Rubik's Cube is a fun challenge!
Published: 01/02/2011
Last Updated: 06/11/2020
If you found the page above interesting, fun, or useful, please click the "Like" and/or "Share" button below. Feel free to leave a comment as well. Thanks very much!