Flash Games Are Dead*; Play the New Games Instead
Most of the old Adobe Flash games no longer work. See below for explanation. There are a few exceptions (see "Ruffle Flash" below).
For the current online games, please visit the Free Online Brain Games page.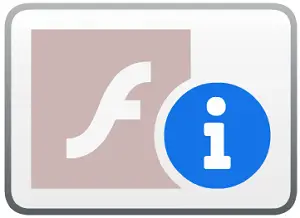 *"RUFFLE" FLASH PLAYER: Some of the old Flash brain games such as Lightning Librarian and Brain Follow are playable again.
They use a new behind-the-scenes Flash player called Ruffle. Look for Ruffle Flash on the game page.
The Ruffle Flash player is still under development. More old Flash games may be revived in coming months as this continues. I'm monitoring its progress.
Adobe Flash End-of-Life
FEBRUARY 2021. The Adobe company is now blocking all Flash content on the web (see below). This includes online Flash games. As a result, the Flash-based games on this website no longer work. This is permanent.
But don't worry: The free online HTML5 brain games work in all modern browsers, including Google Chrome, Safari, Firefox, Microsoft Edge, Opera, and others.
To play the HTML5 version, look for an "HTML5" button or link under the picture of the game. For example, try the HTML5 version of Bubble Hit, Mahjong Dimensions, Wordmeister Scrabble, Rummikub Tiles, or the Microsoft Solitaire Collection.
That's just a small sample. There are over 200 free HTML5 games on this site. These include single-player and multiplayer online games. Play these fun games often to give your brain a boost!
FYI: I've done the best I could to find HTML5 equivalents for the old Flash games. Many don't match exactly, but the theme is approximately the same. For instance, there is no HTML5 version of Scrabble Sprint. To replace it, I've added HTML5 Outspell Scrabble and HTML5 Wordmeister Scrabble to the Scrabble Sprint game page. In other cases, the HTML5 game is an exact match of the Flash version, as with the Mancala, Cube Field, and Idiot Test games.
BACKGROUND. You may have noticed it is getting trickier to open the Flash-based brain games. This is by design of Adobe and the browser companies, including Google, Microsoft, Apple, and Mozilla.
Through a group effort, they plan to disable Flash games on the web completely soon after December 2020. To review questions and answers about this initiative, please see Adobe's Flash End-of-Life General Information page.
Fortunately, you have another option: the new HTML5-based games. The HTML5 brain games don't use Adobe Flash. To open these games, click the Small, Medium, or Large button (or the HTML5/Mobile link) under the picture of the game.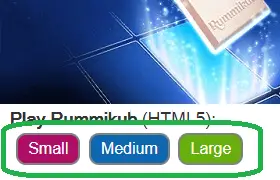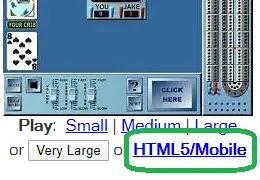 The HTML5 games should work fine without any browser plug-ins or having to fiddle with any settings, and you should be able to play them long into the future.
The Slow Death of Adobe Flash
Through this year and next (2019-2020), the major browser companies including Google, Apple, Mozilla, and Microsoft will restrict Adobe Flash more and more. They are coordinating together with Adobe to remove Flash from the internet entirely. After December 31, 2020 the Flash games will stop working completely.
This is not what I personally would want to see happen. Unfortunately it is out of my control. The browser companies have their reasons.
I will do my best to keep the Flash games going as long as I can. And all is not lost. The HTML5-based brain games are not affected by the slow death of Flash.
HTML5 is a different, newer technology. It is enabled in your browser automatically without the need for a plug-in.
Unfortunately, not all Flash games will be converted to HTML5 format. This is also not under my control. It is up to each game's developers and those who hold the game's license.
I am trying to find HTML5 equivalents for many of the Flash games, but some of your favorites, such as Scrabble Sprint, will likely be lost forever, which is the sad reality.
The good news is that HTML5 online games should work long into the future. There will be free online brain games for you to play on this site for many years to come. Or at least as long as I am able to keep the website going, that is!

Thanks for your patience during this transition from Flash games to HTML5 games. I know it's frustrating. It is for me, too.
There will always be free puzzle, card, concentration, memory, and other types of online brain games to play on this website, as long as I can possibly continue to make it so. I am committed to it.
Kind regards,
Douglas Jobes
Memory-Improvement-Tips.com
About
Published: 05/16/2019
Last Updated: 01/22/2021