Daughter has no short term memory
by Pauline Spencer
(Holland, Michigan, USA)
In April of 2010 my daughter had brain tumor surgery. Since then she has no short-term memory, and anxiety attacks. This is very stressful on her and her family as she has 2 young sons. There is no answer to whether she will ever get her memory back.


Doug's Reply.
 What a difficult time this must be for you and your family! Your daughter's brain surgery was apparently successful, in that it treated the cancer, but the side effects of the surgery are obviously devastating.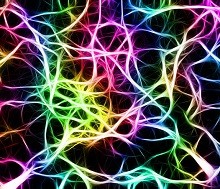 With any luck, though, your daughter's brain will continue to heal over time. It's discouraging that a year has passed since the surgery yet she's seen no improvement. But don't give up hope.
The human brain is highly adaptable and capable of amazing change. The new science of
neuroplasticity
has documented the brain's remarkable ability to re-map itself after trauma resulting from accident, surgery, or disease.
That is not to say the brain can recover from
every
type of injury, but that it is always possible that some functionality may return over time.
Thank you for sharing your story. I will keep your family in my thoughts and prayers, and I'm sure the many visitors to my website who read your story will do the same.
Best regards,
Douglas
Memory-Improvement-Tips.com
This is information only. It is
not medical advice
, diagnosis, or treatment.