Scooby Doo Games Online - Play Free
The Scooby Doo games online listed below are fun. They also train brain skills such as concentration, problem solving, and analytical ability.
Each game is both a puzzle and a spooky adventure. Make sure to turn on your speakers to hear the sound effects!
The Scooby Games:  Creepy Castle, Pirate Ship of Fools, Terror in Tikal, Snack Machine, Velma Vision
A brief description of each game appears below.
You might think some of the other 100+ free brain games listed on the right side of this page are fun too. When you tire of Scooby Doo, give some of the other games a try.
Game #1: Scooby Doo - The Creepy Castle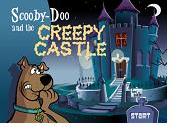 How to Play. Guide Scooby Doo through this series of interactive action and logic-based puzzles. Games like this one are not only fun, but they also help keep your brain sharp.
A ghost has trapped the gang inside the creepy castle. Shaggy decides to wait in the Mystery Machine, so Scooby, it's up to you to save everyone! Play free now.
Game #2: Scooby Doo - Pirate Ship of Fools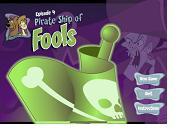 How to Play. This Scooby game contains another series of logic puzzles. Guide Scooby and Shaggy through the haunted pirate ship as they search for clues to the mystery.
Collect items to help you overcome obstacles. Make sure to keep cool until the end of the episode! Play free now.
Game #3: Scooby Doo - Terror in Tikal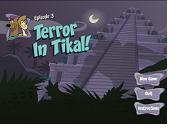 How to Play. You guessed it, more interactive action and logic puzzles. Help Scooby and Shaggy find their way out of the spooky Mayan pyramid.
Pay attention to the Shaggy and Scooby Fear-O-Meter. Don't let them get too scared! Play free now.
Game #4: Scooby Doo Snack Machine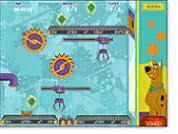 How to Play. Help Scooby get yummy Scooby snacks from the vending machine! To get the snacks out, you have to click the right gears, levels, treadmills, and more.
This game has 40 levels of Scooby Doo puzzle fun. Play free now.
Game #5: Velma Vision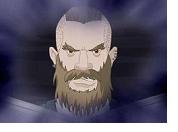 How to Play. Velma Vision trains your mental processing speed and visual attention. You get a few seconds to look at the face of a criminal in Velma's memory.
Then you recreate the face for the police sketch artist for points. Play free now.
Published: 04/29/2010
Last Updated: 06/11/2020
If you found the page above interesting, fun, or useful, please click the "Like" and/or "Share" button below. Feel free to leave a comment as well. Thanks very much!