Microsoft Mahjong - Play Free Online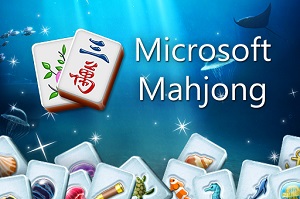 Microsoft Mahjong is the classic tile-matching game, now updated with Daily Challenges, a new look and feel, and over 40 puzzles!
This game is part of the free online brain games collection.
To begin, click the Small, Medium, or Large button under the picture of the game. This opens the game in a pop-up window.
If you like this game, you might enjoy Mahjong Butterfly.
Microsoft Mahjong - Instructions
This is the official game created by Microsoft Studios and is free-to-play online here. Enjoy gorgeous graphics and relaxing sounds, with multiple visual themes to choose from.
For in-game instructions, see below as well as the How to Play section of the Menu in the game.
If you like Microsoft Mahjong, you might enjoy the other tile games on this site, such as 3D Mahjong Dimensions and Kyodai Butterfly Mahjong.
HOW TO PLAY. Tap mahjong tiles to match them. Match identical tiles that have at least one side free and no tiles covering them. To win, clear the entire board of tiles.
Microsoft Mahjong - Overview
Wild Tiles. Wild tiles look different from regular mahjong tiles. They have a colored background, and they match any tiles that have the same-color background.
For example, you may see mahjong tiles with a green background, each of which represents one of the four seasons. The sun tile is summer, the snowflake tile is winter, and so on. Any of the seasons tiles match with any other seasons tile.
Undo. Made a mistake? Drag or tap on the Undo caddy to reveal your game history, or press the CTRL+Z keyboard combination to undo just one move.
Or, you can Undo more. Once the undo history is open, tap on the tiles you want to return to the board. The game will revert to just before you matched those tiles.
Reshuffle. If you don't see any matches, you can press the Reshuffle button to rearrange the tiles on the board. You only get a few reshuffles per puzzle.
Microsoft Mahjong - Controls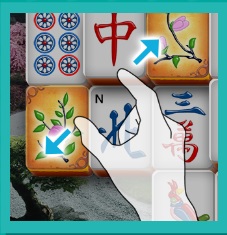 Matching Tiles. Make matches by tapping on open mahjong tiles.
Zooming. If you want to zoom in on a touch-enabled device, simply pinch or pull the screen at the location of interest.
If you're using a mouse, use the scroll wheel to zoom.
Game Menu. Use the Game Menu to get hints, access game options, or pause and resume a mahjong game.
Microsoft Mahjong - Keyboard Controls
Using a Keyboard? Navigate the mahjong puzzle using the arrow keys. Hit the space bar or Enter key on the tile you have highlighted to select it.
Hot Keys. If you've made a mistake, you can press the CTRL+Z hotkey to undo your last match. If you don't see any matches on the board, press R (Reshuffle) to use any available reshuffles for that puzzle.
To pause or unpause your game, press the P key. Stuck? Press the H key for a hint. Reshuffles are limited, but hints are not.
Additional keyboard shortcuts include pressing the F11 key for full-screen windowed view, or pressing N (New) to restart the game.
Microsoft Mahjong - Tips and Tricks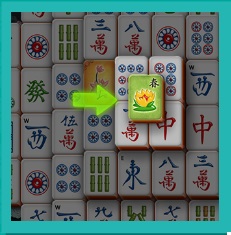 Tip #1: Strategy. Focus on clearing tiles that unlock key areas of the mahjong layout. Sometimes the most obvious match isn't the best one to make.
Tip #2: Don't Play Too Fast. If you find three mahjong tiles you can match, don't do so until you know which match will help you the most.
Tip #3: Use Undo. If you get stuck, return to a point where you had three tiles you could match. Then match a different group. You'll lose a few points, but it's worth it.
Tip #4: Don't Forget Hints. Before deciding to reshuffle, use a hint. Reshuffles are best used when all key areas of a mahjong layout are uncovered, because reshuffling clears your Undo caddy.
Microsoft Mahjong - Daily Challenges
Daily Challenges are fresh solvable challenges every day for each game mode.
Earn coins for each Daily Challenge you complete. Collect coins to win monthly badges. Complete all the current Daily Challenges to get bonus coins.
Use the Calendar tab to play Challenges from previous days. Complete every Daily Challenge in a month for the ultimate recognition, the Perfect trophy award.
Tile games like Microsoft Mahjong train important brain skills including attention, short-term memory, and mental flexibility. Play these games often to give your brain a boost!
Published: 02/19/21
Last Updated: 02/19/21