Support This Site... Keep It Free Forever
Hi, I'm Douglas, owner of Memory-Improvement-Tips.com. I love sharing free resources, tips, and techniques for memory improvement and brain health with you here on my website. Plus, hundreds of free online brain games you can play anytime.
Help me keep this site online and growing. You can do this through any of the optional steps below. I appreciate it!
Shopping Links
These retailers pay me a commission each time you use these links to shop online at their store. Click the link to go to their website, then shop as normal.
Using these links doesn't cost you any extra. But it does help support Memory-Improvement-Tips.com, so I can keep this site free for you forever.
Use My Shopping Links. I have affiliate agreements with several online stores (see list at right). Shop through any of those links, and I'll receive a small commission for the sale.

Click the "use this link" to start your shopping session, and a portion of the sale will go toward Memory-Improvement-Tips.com.

Share My Free Newsletter. Forward my free Memory Tips email newsletter to friends and family who might be interested. Or send them an email asking them to check out my site.

Mention My Site in Social Media. It would be very helpful if you could periodically mention Memory-Improvement-Tips.com on your blog (if you have one) and in social media like Facebook, Google Plus, LinkedIn, Twitter, Tumblr, Reddit, Pinterest, and so on.

The more traffic this site receives, the more funds will be raised (through advertising and shopping links, for example) to support the site .

If you do have a blog or webpage, link to content on Memory-Improvement-Tips.com. You can find code at the bottom of every page on Memory-Improvement-Tips.com that links to that page.

Click the "Enjoy this page? Please pay if forward" message at the bottom center of any page to get the code for a link. Just copy/paste the code into your blog or site to create the link.

Upvote Individual Pages. Search engines pay attention to social signals such as Facebook "Likes".

So it would be very helpful if you could "Like" the Memory-Improvement-Tips.com website itself (FB "Like" button in the upper left) as well as individual pages you find most helpful (the "Like" button in the "Like this Site?" section near bottom center of each page).

There are also Google Plus buttons on this website you can use to give a +1 to the site and to the individual pages, if you wish.

Facebook Commenting. Post your comments at the bottom of your favorite pages on this site. There is a "New! Comments" section at the bottom of every page where you can leave a comment about that page, directly on the page.

Feel free to post there your thoughts about what you enjoy or find valuable about the page. You can also respond to other people's posts, if you wish. I moderate (review) all comments before they go live.
You'll be glad to hear I have no intention of ever charging for this website. But, like any website owner, I do have expenses to meet.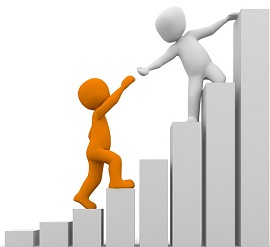 Helping Me to Help You
Some sites charge money for their premium content. My premium content is freely available throughout this website 24 hours a day. Nothing is behind a pay wall.
And it's my goal to keep it that way. Helping you boost your brain power is my mission, and charging for it wouldn't feel right. (You can read about me and my mission on the About page.)
So if you appreciate the free content on Memory-Improvement-Tips.com, please consider supporting this site using one or more of the methods above.
It would mean a lot to me. Most importantly, you'll be doing your part to help make sure this site stays up and running far into the future.
And I will do my part by continuing to add more free articles, tips, online brain games, and other great content on a regular basis.
Thanks, and have a wonderful day.

Douglas J.
Memory-Improvement-Tips.com
Home of over 250 Free Online Brain Games, Memory Improvement Techniques, and More!
You May Also Like
If you found the page above interesting, fun, or useful, please click the "Like" and/or "G+" buttons below. Feel free to leave a comment as well. Thanks very much!