May 07, 2017
Walking Directly Benefits the Brain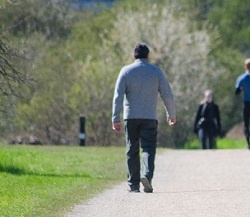 Sure, you already knew walking is healthy. But it turns out that every step benefits your brain in a very direct fashion.
New research has revealed the exact way that going on a brisk walk pumps up the brain and can improve brain health.
As we age, it is important to maintain a healthy lifestyle to keep the brain functioning at its best, and to lower the chance of memory problems or dementia later. Regular exercise such as walking is a key component.
Walking is good for your body and brain. Consider adding regular walking to your daily routine. It could pay big benefits!
Check out my new article on this topic by clicking the link below.